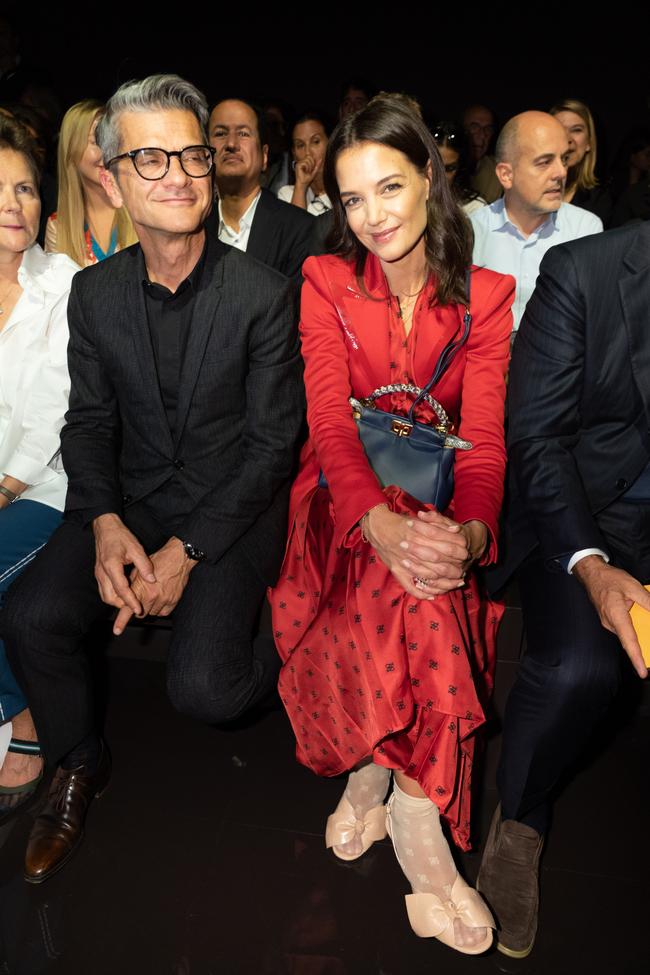 Pictured above: Katie Holmes at the Fendi spring/summer 2020 show. Image credit: courtesy of Fendi
When it comes to the 'Big Four' fashion weeks, Milan Fashion Week sets itself apart as one of the few fashion events that comes with heritage and craftsmanship heavily ingrained in its history.
With industry powerhouses—including Prada, Gucci, Versace and Fendi—continuing to showcase their collections in the northern Italian city, and a decades-strong history, Milan's runway offerings are always not-to-be-missed spectacles.
Not unlike the decision to shake up New York Fashion Week's schedule for the spring/summer 2020 presentations, a move made in efforts to make the typically hectic schedule a little more manageable for designers and show attendees alike, Milan's own schedule has followed suit with a little shake up of its own.
Ensuring parity between well-established brands and emerging designers, the week's most sought-out schedule slots were shared across all the presenting designers, which translated to a more balanced calendar for the current season.
Revised scheduled considered, there's no doubt that the drawcards of the week for notable show guests are the heritage brands that show throughout the week. Katie Holmes in an all-red ensemble and Chiara Ferragni, sporting an equally bright pink quilted mini dress, sat front row to show support for Fendi's first womenswear collection that wasn't under Karl Lagerfeld's direction, after the fashion icon's passing earlier in the year.
Nicole Kidman, director Wes Anderson and Stranger Things actress, Sadie Sink, also showed their front row support, with Sink wearing poppy print in bright tones for Prada's spring/summer 2020 presentation. And, British It girls Ellie Goulding and Lady Kitty Spencer, travelled to Milan for the Alberta Ferretti show.
To see our round-up of the front row fashion moments from Milan Fashion Week spring/summer 2020, scroll on.
Ellie Goulding at the Alberta Ferretti spring/summer 2020 show. Image credit: Getty Images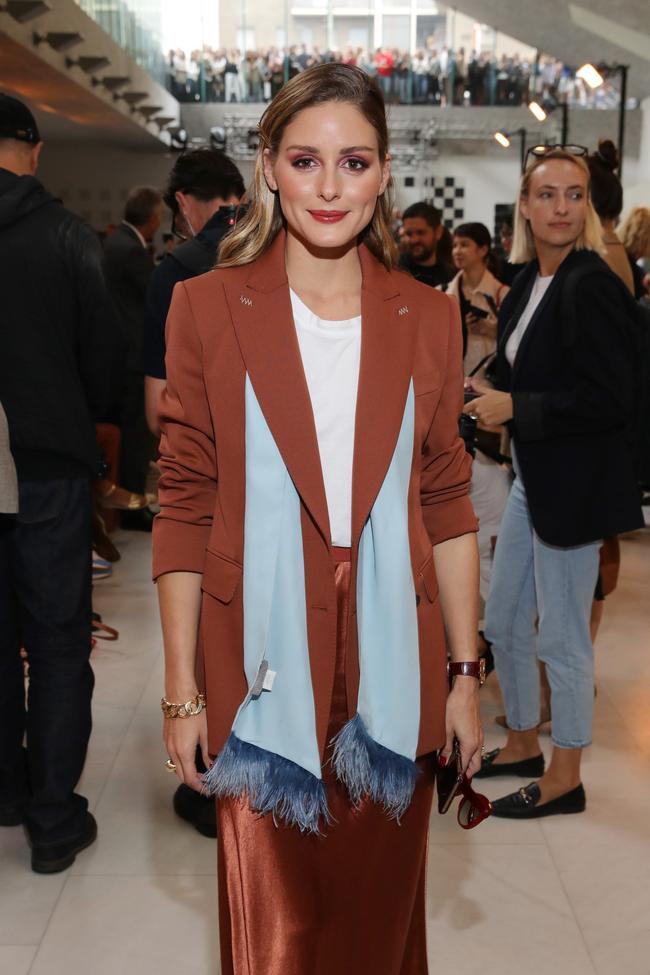 Olivia Palermo at the Max Mara spring/summer 2020 show. Image credit: courtesy of Max Mara
Sadie Sink at the Prada spring/summer 2020 show. Image credit: courtesy of Prada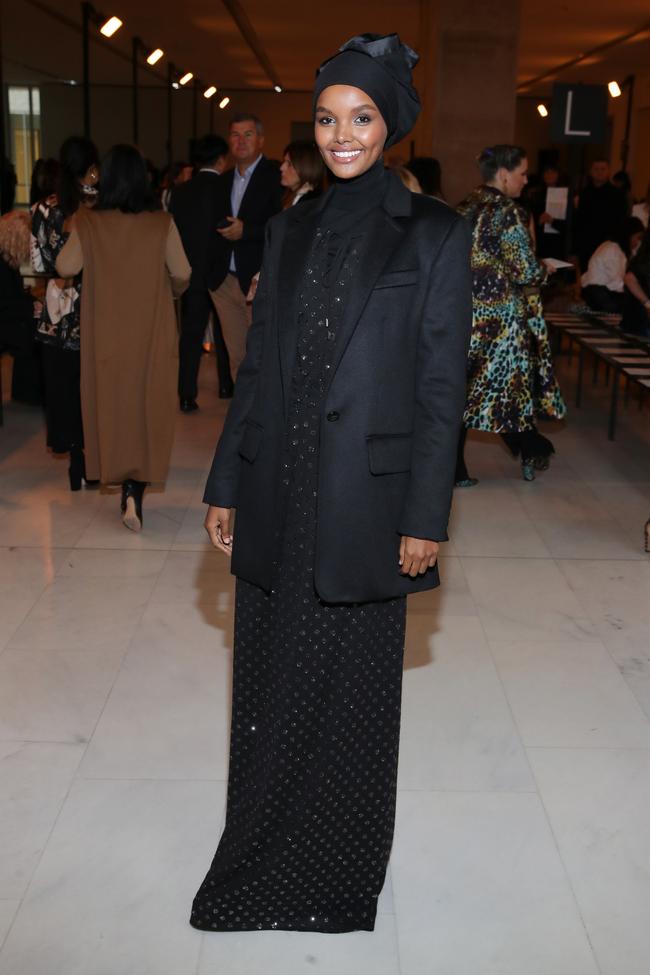 Halima Aden at the Max Mara spring/summer 2020 show. Image credit: courtesy of Max Mara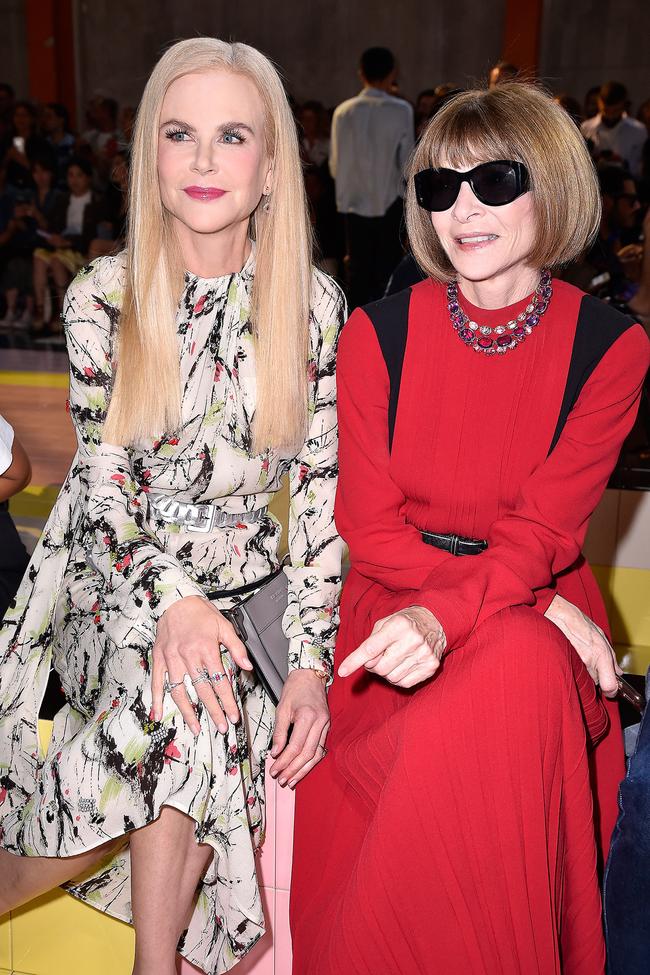 Nicole Kidman and Anna Wintour at the Fendi spring/summer 2020 show. Image credit: courtesy of Fendi
Chiara Ferragni at the Alberta Ferretti spring/summer 2020 show. Image credit: Getty Images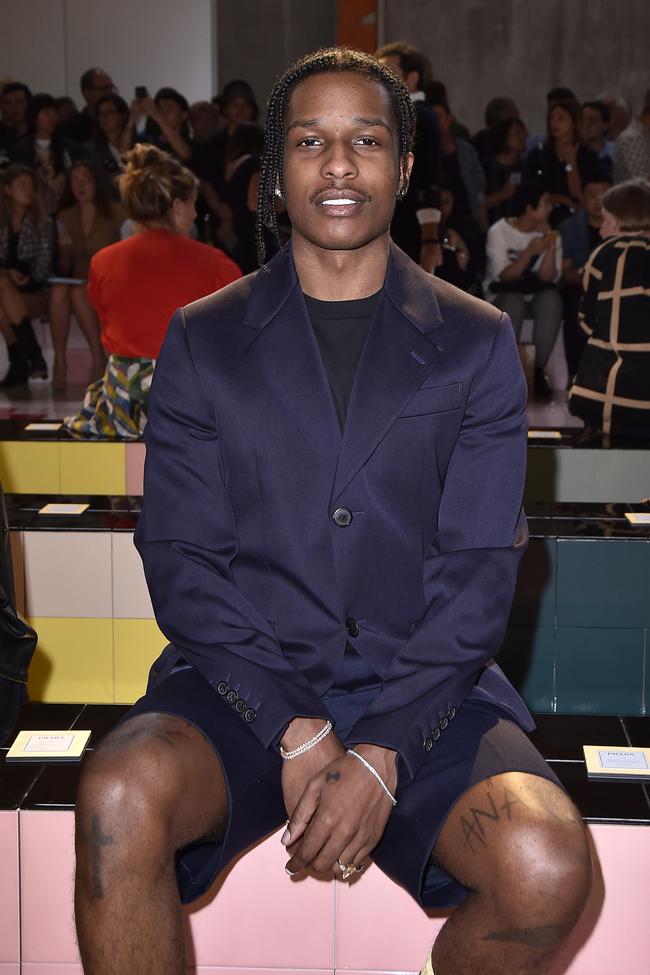 A$AP Rocky at the Prada spring/summer 2020 show. Image credit: courtesy of Prada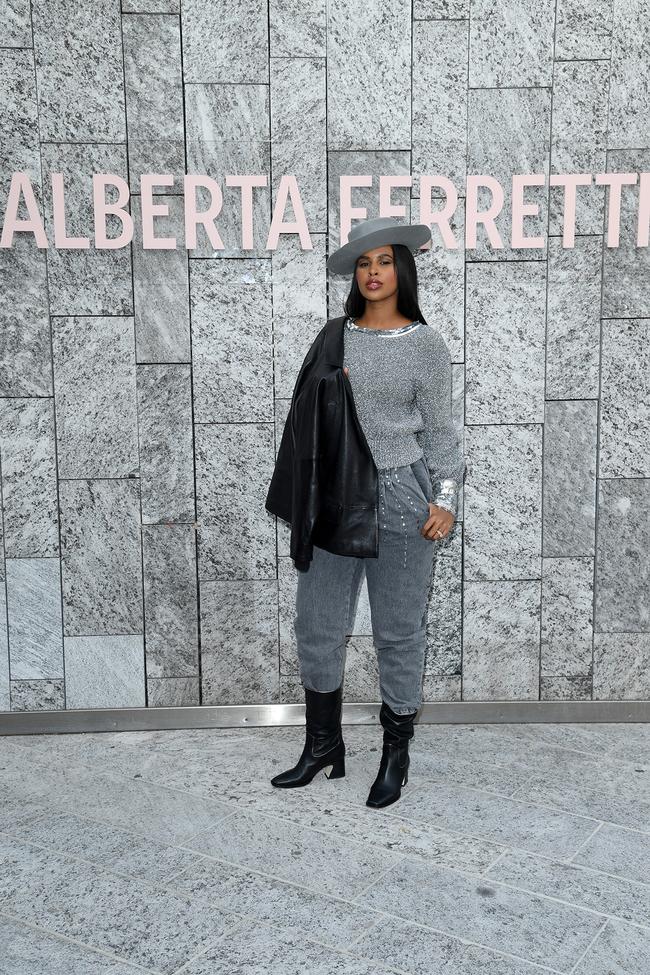 Sabrina Elba at the Alberta Ferretti spring/summer 2020 show. Image credit: Getty Images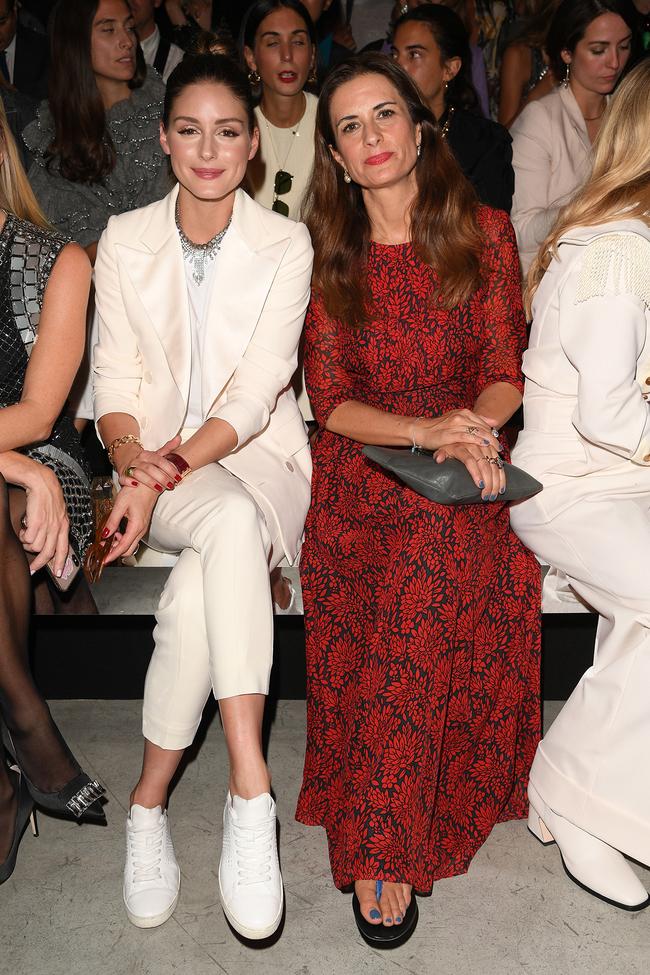 Olivia Palermo and Livia Firth at the Alberta Ferretti spring/summer 2020 show. Image credit: Getty Images
Lady Kitty Spencer at the Alberta Ferretti spring/summer 2020 show. Image credit: Getty Images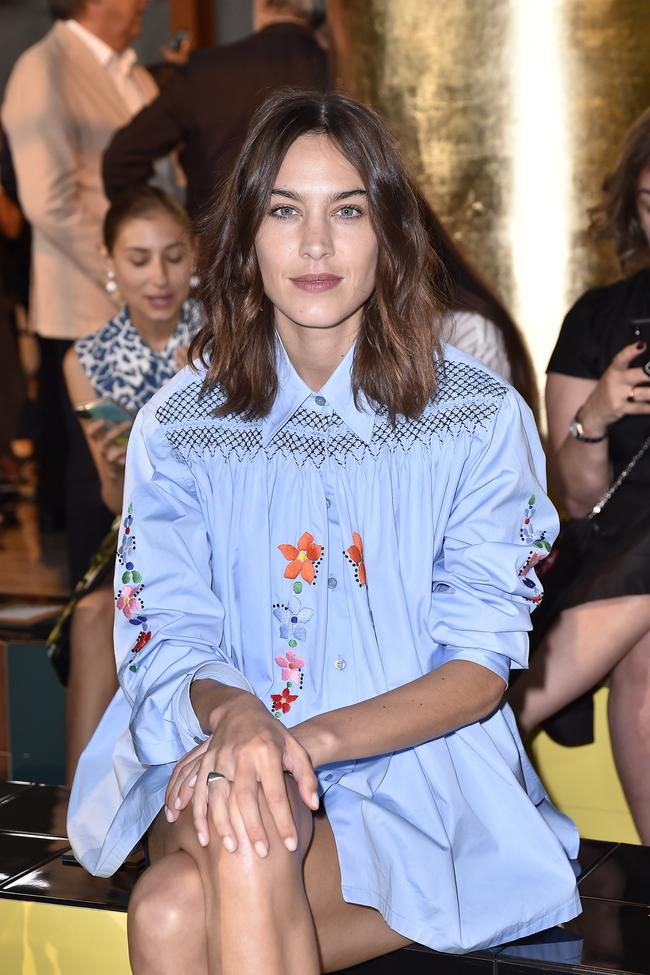 Alexa Chung at the Prada spring/summer 2020 show. Image credit: courtesy of Prada
Wes Anderson and partner Juman Malouf at the Prada spring/summer 2020 show. Image credit: courtesy of Prada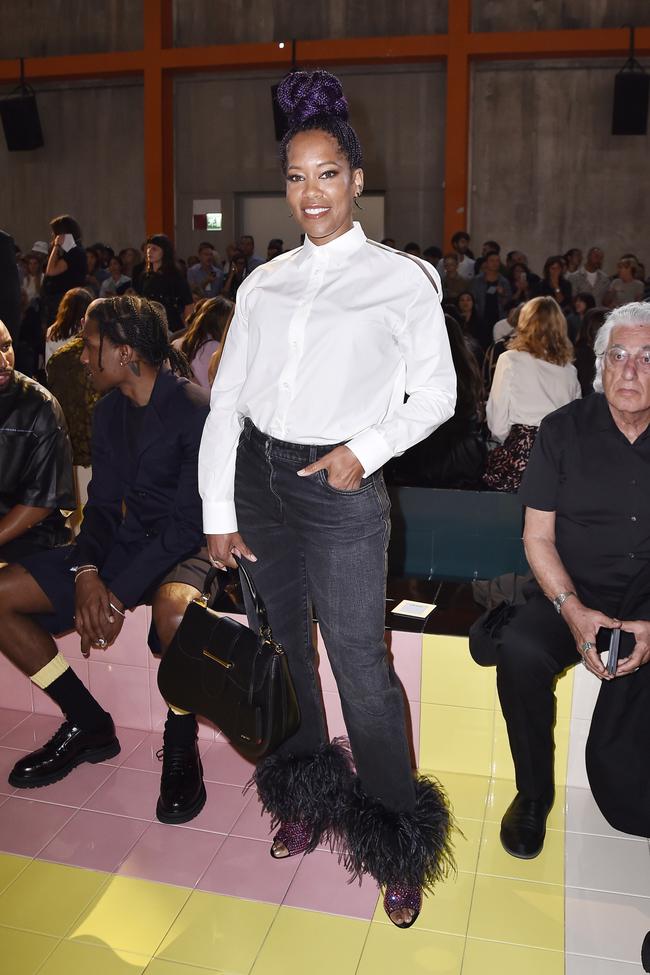 Regina King at the Prada spring/summer 2020 show. Image credit: courtesy of Prada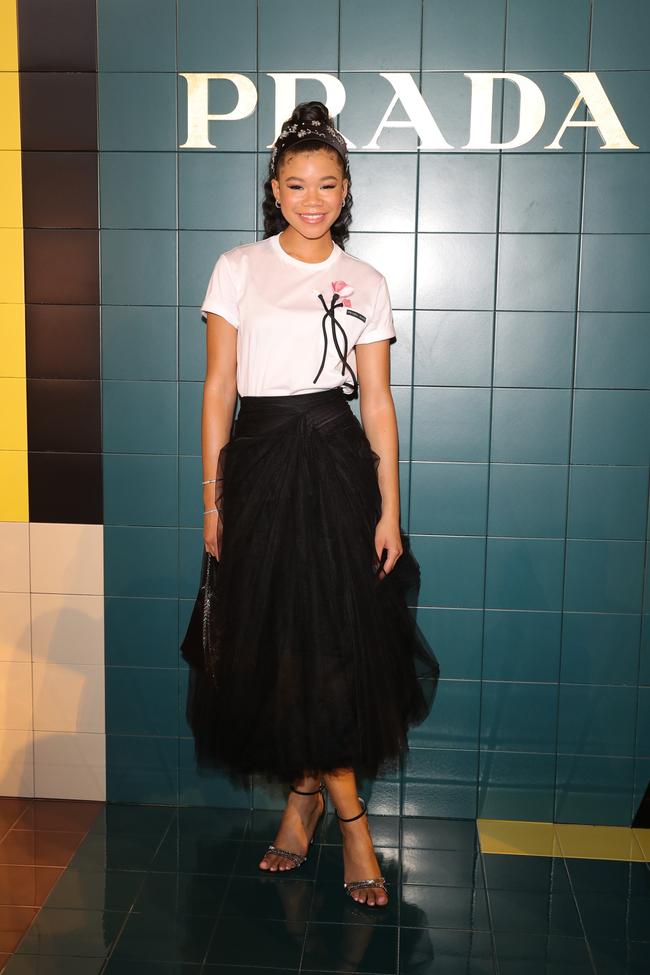 Storm Reid at the Prada spring/summer 2020 show. Image credit: courtesy of Prada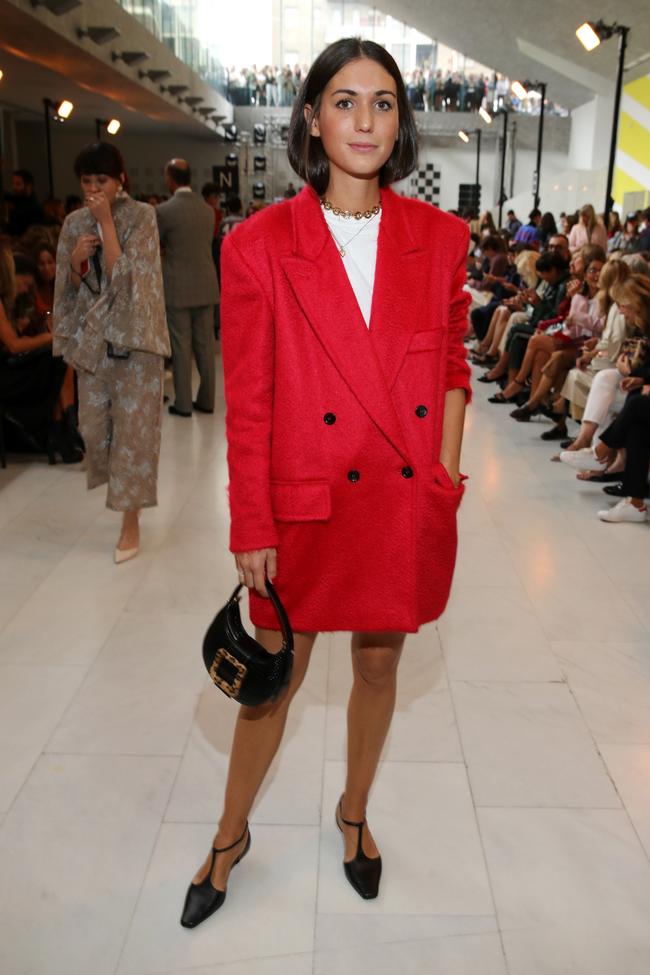 Diletta Bonaiuti at the Max Mara spring/summer 2020 show. Image credit: courtesy of Max Mara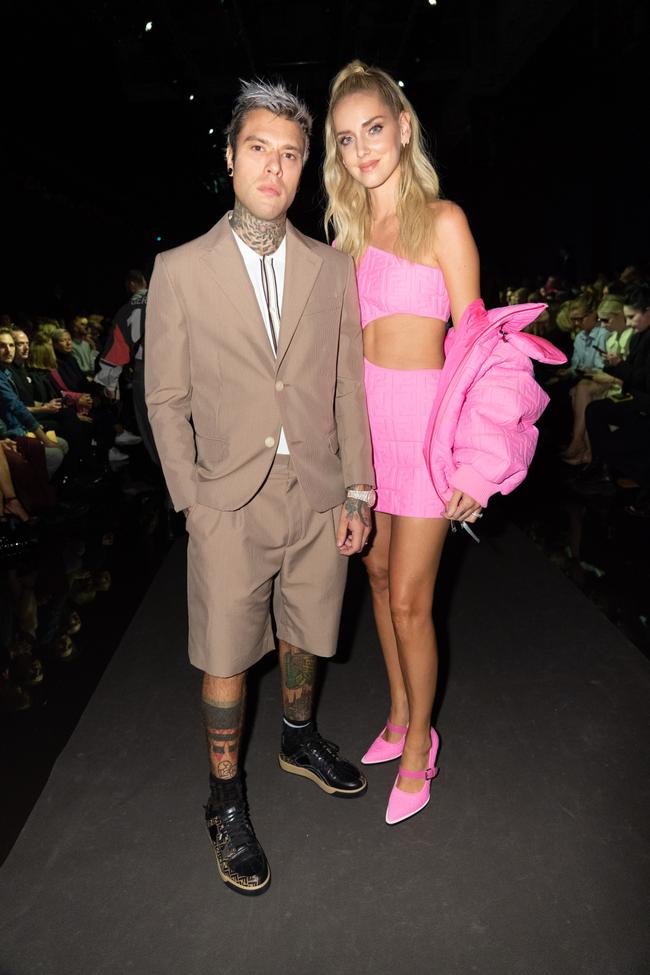 Fedez and Chiara Ferragni at the Fendi spring/summer 2020 show. Image credit: courtesy of Fendi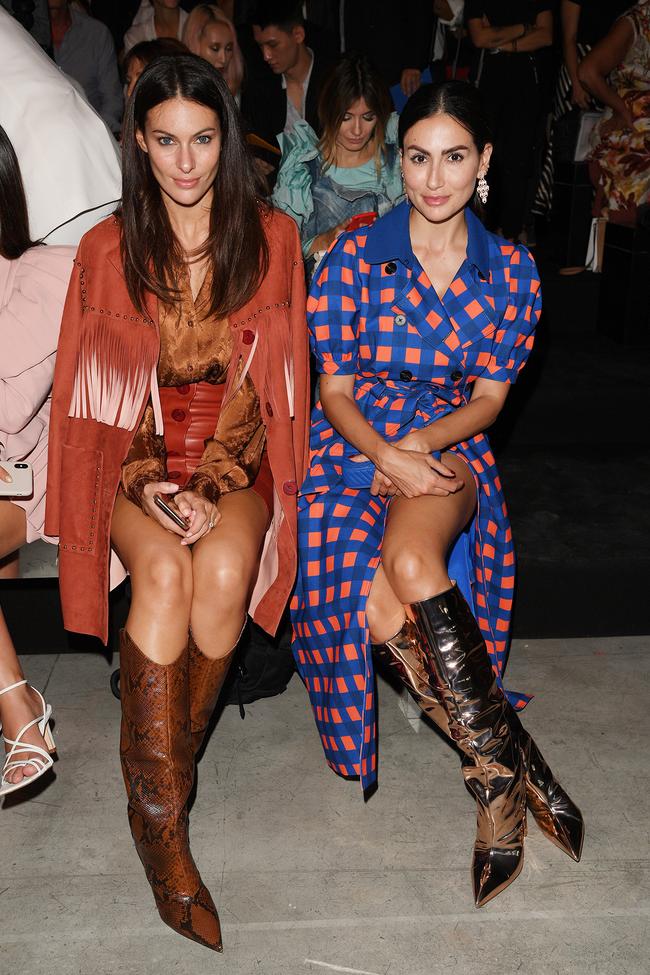 Paola Turani and Diala Makki at the Alberta Ferretti spring/summer 2020 show. Image credit: Getty Images
Amanda Shadforth at the Max Mara spring/summer 2020 show. Image credit: courtesy of Max Mara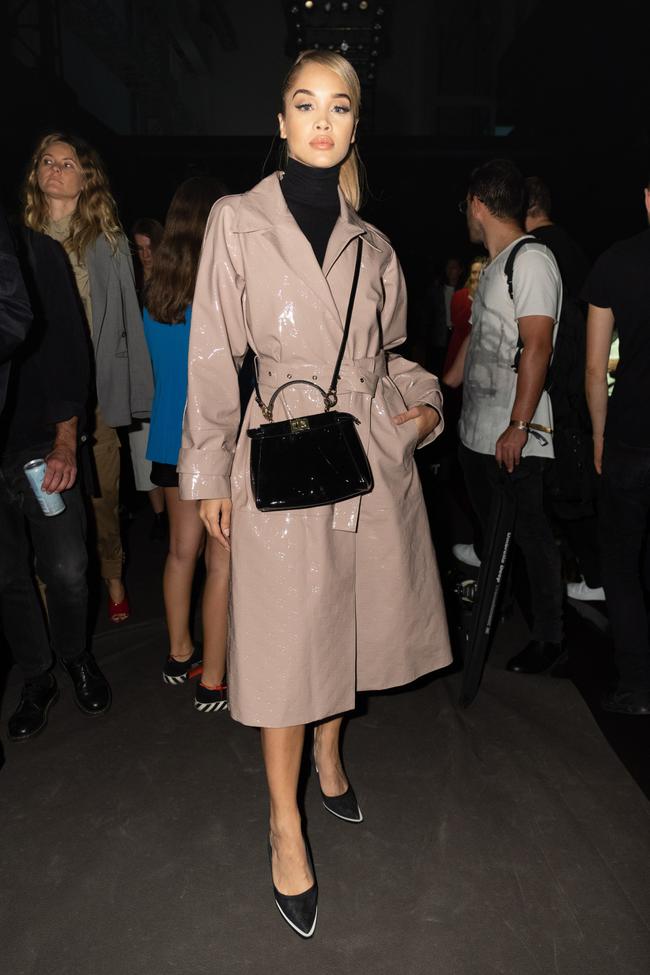 Jasmine Sanders at the Fendi spring/summer 2020 show. Image credit: courtesy of Fendi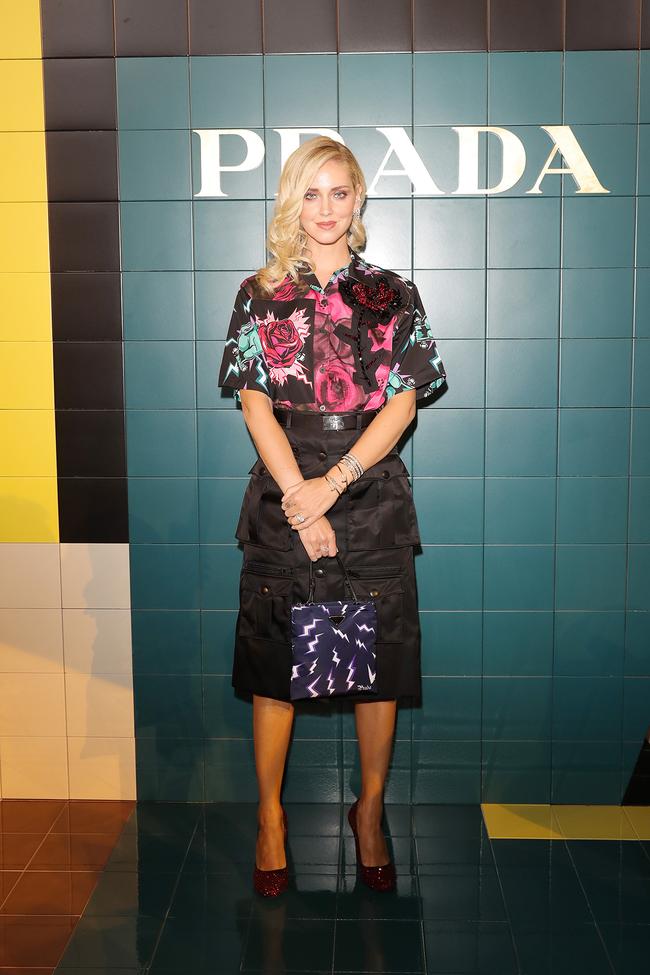 Chiara Ferragni at the Fendi spring/summer 2020 show. Image credit: courtesy of Fendi
Sabrina Carpenter at the Fendi spring/summer 2020 show. Image credit: courtesy of Fendi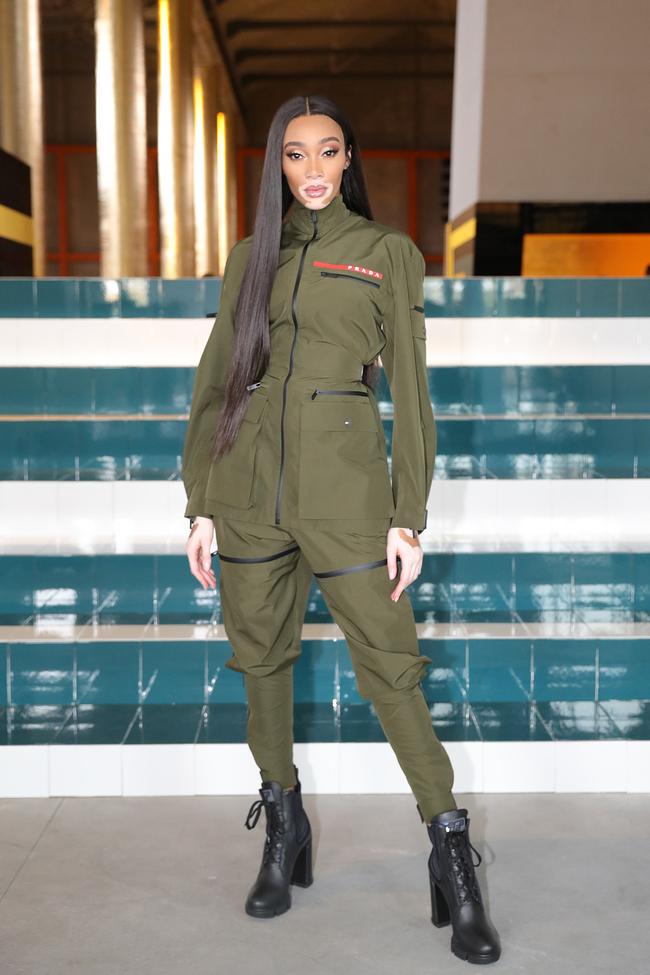 Winnie Harlow at the Fendi spring/summer 2020 show. Image credit: courtesy of Fendi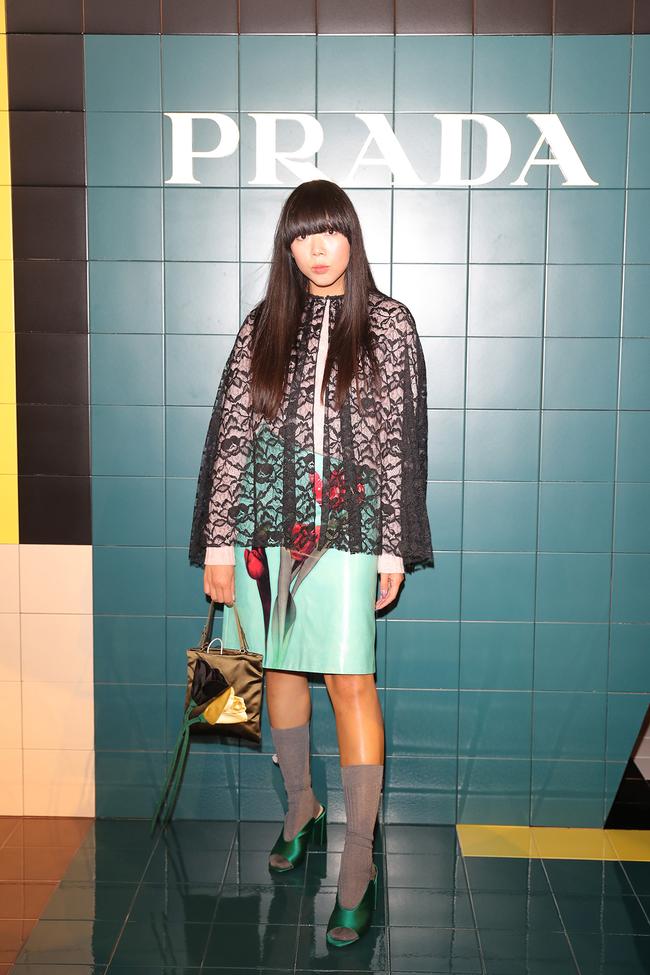 Susie Lau at the Fendi spring/summer 2020 show. Image credit: courtesy of Fendi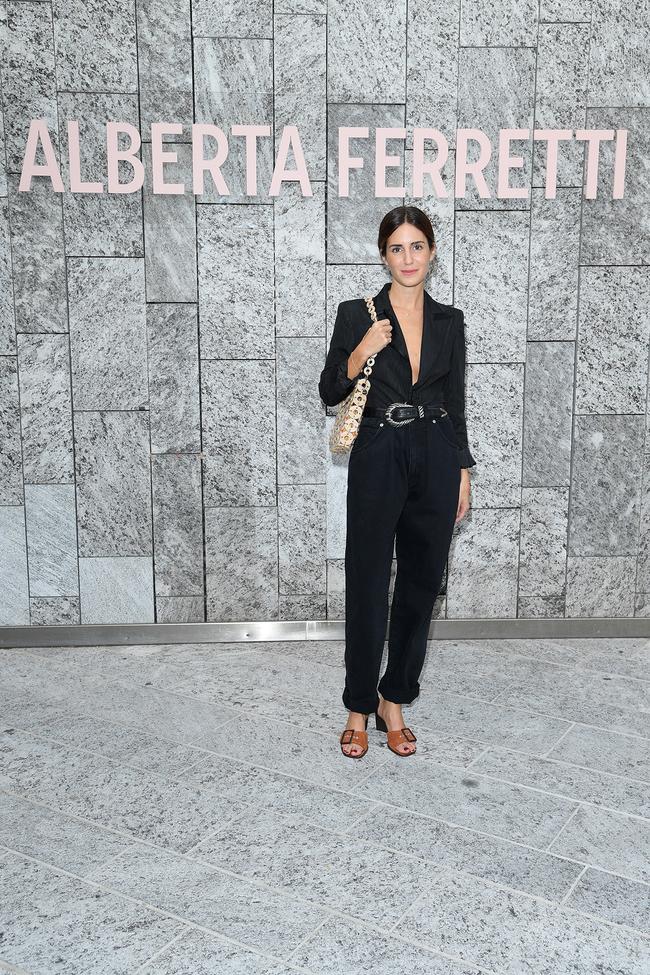 Gala Gonzalez at the Alberta Ferretti spring/summer 2020 show. Image credit: Getty Images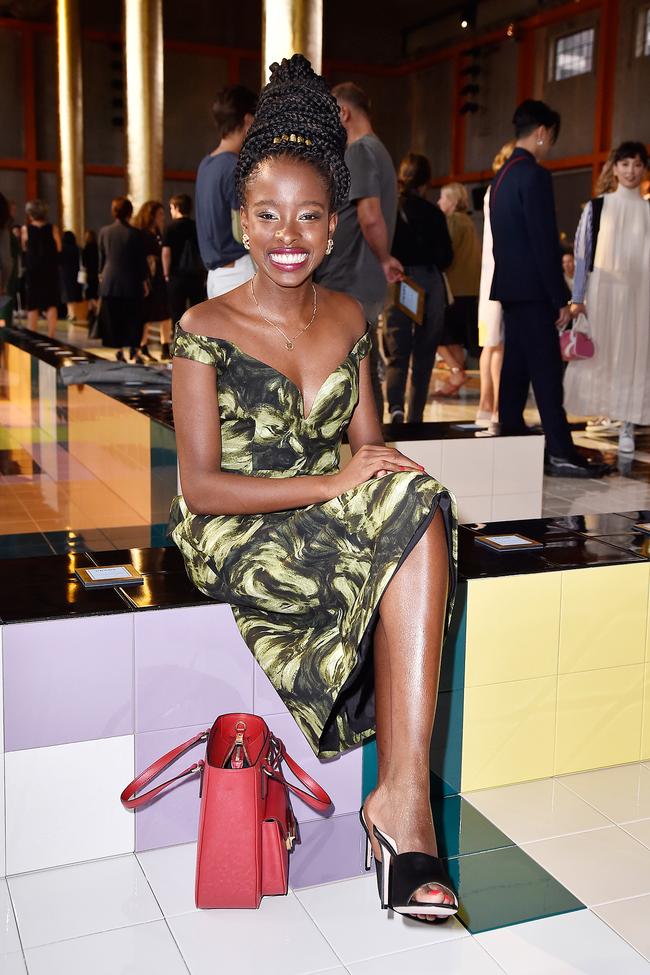 Amanda Gorman at the Fendi spring/summer 2020 show. Image credit: courtesy of Fendi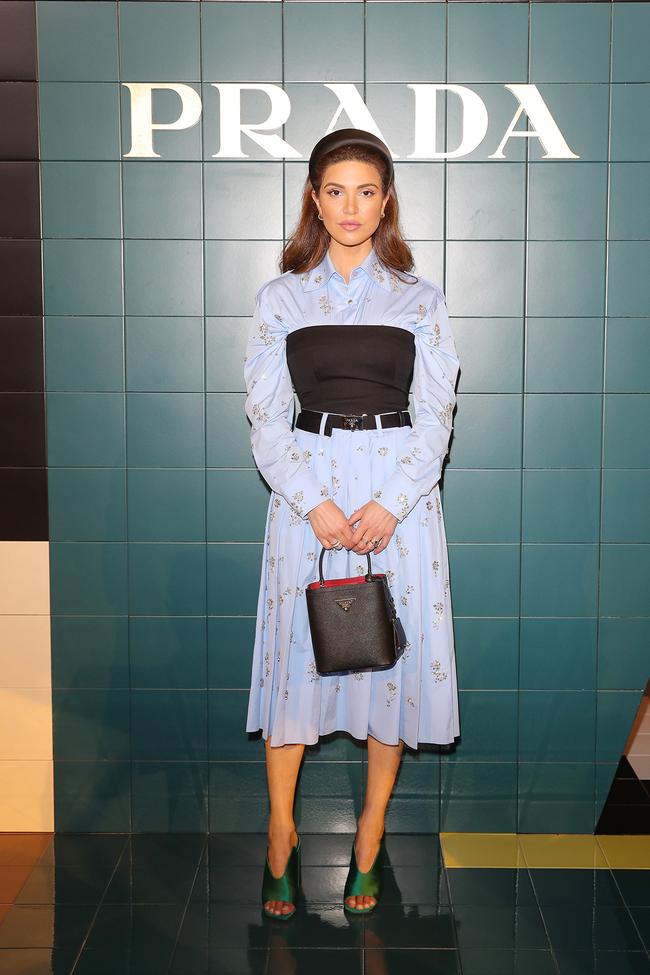 Negin Mirsalehi at the Fendi spring/summer 2020 show. Image credit: courtesy of Fendi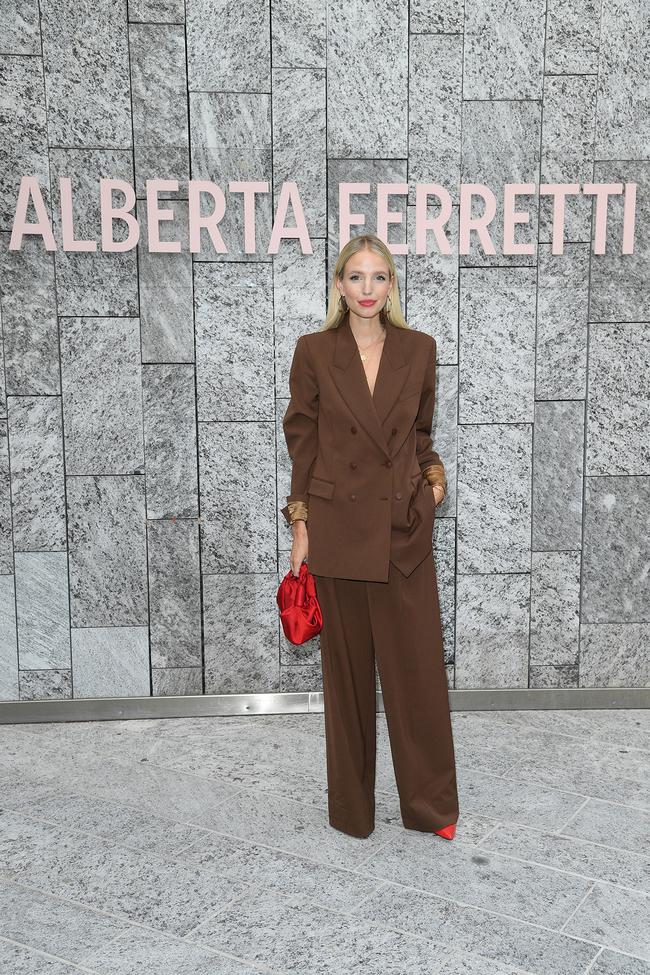 Leonie Hanne at the Alberta Ferretti spring/summer 2020 show. Image credit: Getty Images
Jeanne Damas at the Fendi spring/summer 2020 show. Image credit: courtesy of Fendi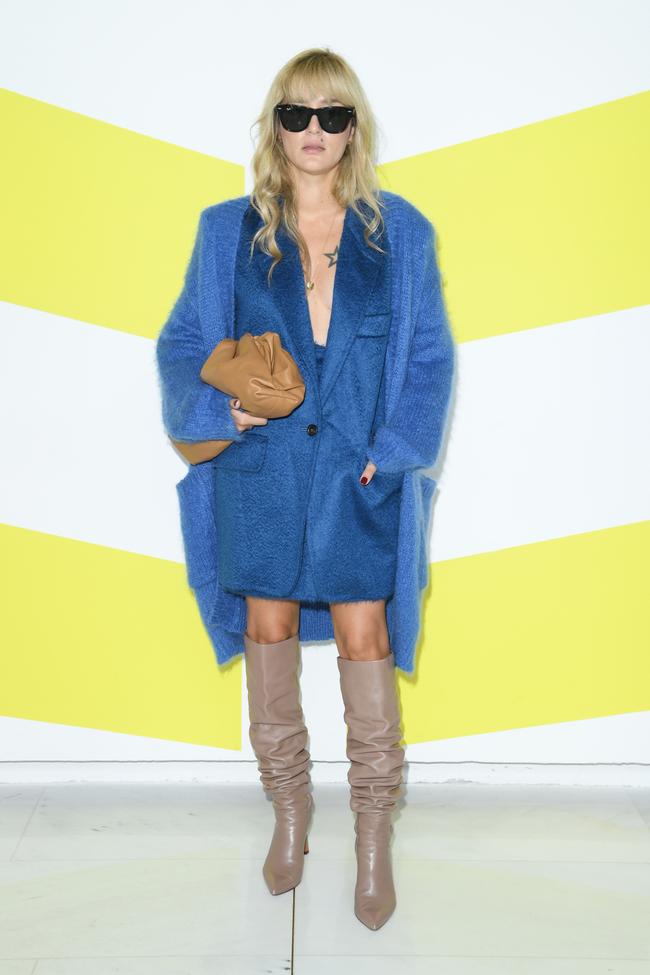 Eleonora Carisi at the Max Mara spring/summer 2020 show. Image credit: courtesy of Max Mara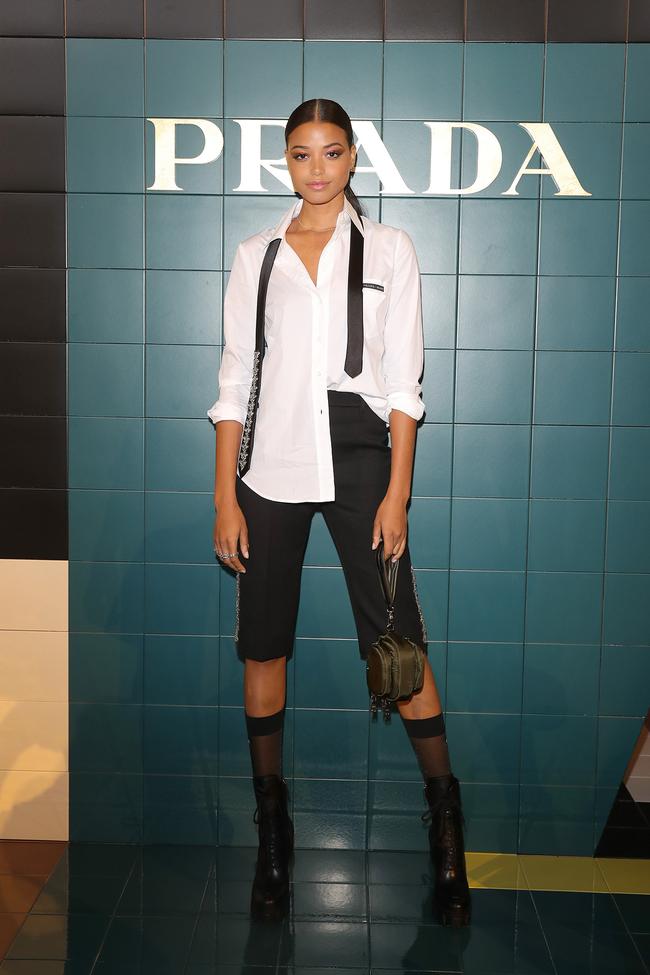 Ella Balinska at the Fendi spring/summer 2020 show. Image credit: courtesy of Fendi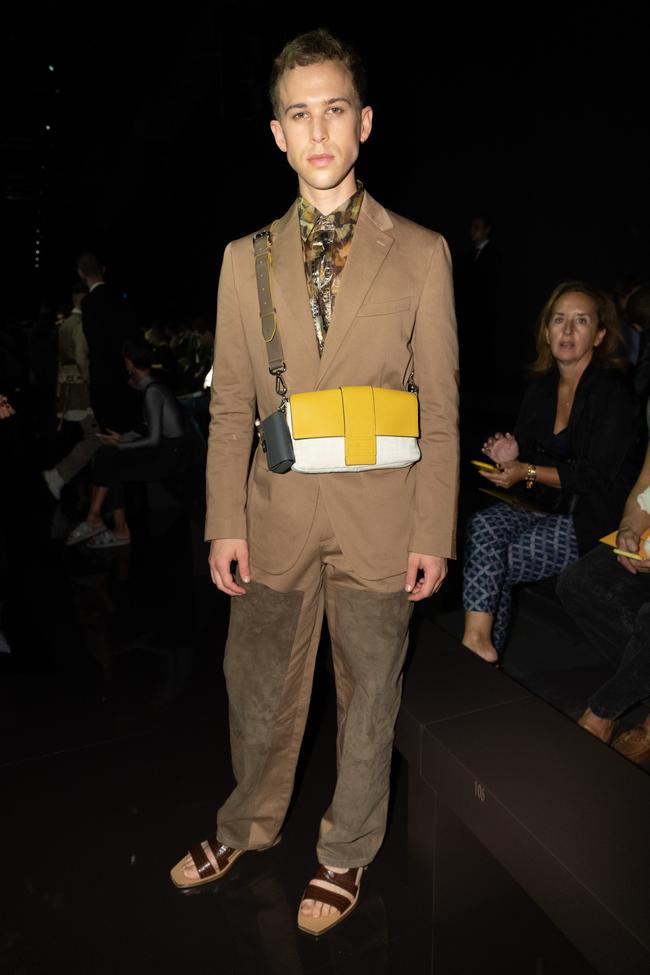 Tommy Dorfman at the Fendi spring/summer 2020 show. Image credit: courtesy of Fendi