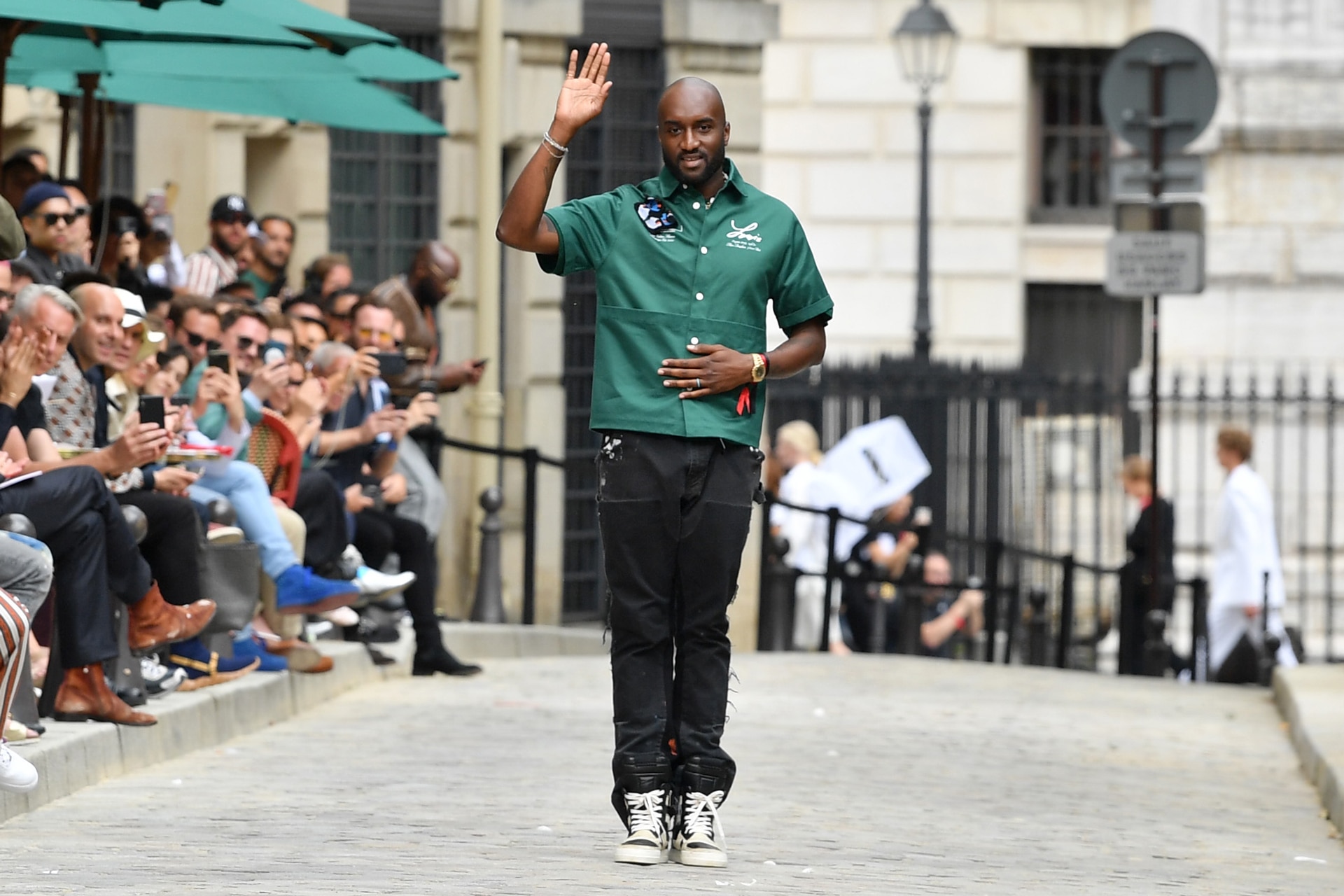 In the know.
In addition to shortening New York Fashion Week's schedule, the Council of Fashion Designers of America (CFDA) chairman, Tom Ford, is continuing to initiate his multi-pronged strategy to shake up the fashion industry by adding four new members to the Council's board. Off-White's Virgil Abloh, along with Maria Cornejo, Cushnie's Carly Cushnie, and Pyer Moss's Kerby Jean-Raymond make up four of the board's new group of members following the shift of Kara Ross, Georgina Chapman, Marcus Wainwright and Mimi So to non-voting emeritus status. "I'm rearranging the board so that it is more diverse in age and more diverse in every way," Ford told WWD.
Australian athleisure brand, The Upside, has announced that it is working with R U OK Day this year, which falls on September 12. With founder Jodhi Meares having already served as an ambassador for the day for several years, the brand will now join her in her quest to raise money and awareness for mental health. This year, The Upside plans to donate part of the proceeds made from the sale of its signature logo tee from September 12 to October 30 to R U OK, in support of the day and Mental Health Awareness Month in October.
Fashion e-tailer, Mytheresa, has just launched an exclusive range of highly sought-after accessories from luxury Italian label Bottega Veneta. Offering a range of the brand's main autumn/winter '19/'20 collection—including two butter-soft leather pouches (available in small and large) and one pair of the cult, square-toed quilted leather mules—in an exclusive bright red colourway, demand for these pieces is already huge, so we recommend making moves if you want to snap something up.
In other Bottega Veneta-related news, MatchesFashion.com have also partnered with the brand to stock a range of exclusive pieces from the autumn/winter '19/'20 collection on their site. Exclusively produced, and completely bespoke, the curated selection will include two styles of women's handbags, a pump shoe, a coat, a skirt and a dress.
On September 3, fine jewellery brand Paspaley took over The Apollo in Sydney to celebrate the launch of their new collection, Megisti by Paspaley. The brand also celebrated the centenary of the brand's founder, Nicholas Paspaley Snr, first setting foot on Australian shores from his Greek motherland—his origin story and journey inspired this new collection— and the brand further took the opportunity to introduce their new muse, Pia Miller, to the event's attendees. The Megisti collection will be available from October 1.
Gucci and Comme des Garçons have come together once again to launch the second series of their co-created shopper bags. Bringing together many of their individual brand elements, their newest offering features the red and green Gucci Web stripe overlaid with a see-through shell which too features a floral print and the Comme des Garçons logo. You can now shop the limited-edition bag on Gucci.com from September 7.
In conjunction with their autumn/winter '19/'20 collection, as well as the launch of a brand new handbag style named Candid, New York-based brand Kate Spade has just announced the launch of their Australian e-commerce site. Stocking handbags, small leather goods and ready-to-wear from their latest '70s-inspired collection, the newly-launched site is ready to shop.
Victoria's Secret model, Irina Shayk, has just been revealed as the star of Calvin Klein's new campaign, 'Unlocked in #MyCalvins'. With the label's latest Lock handbag collection playing co-star to the model, many of its newly-released pieces, which have been imagined in provocative shades and bare neutrals, will feature a modern day interpretation of the archival piece in a bucket and shoulder bag style, in addition to a wallet. The collection launched globally on September 5.
Mentoring organisation, AIME, are launching a new project on September 13 called 'No New Clothes'. Inspired by the fact that approximately 11 billion items of clothing are made per year—much of it eventually ending up in landfill—they have vowed to cease their apparel production and are encouraging fashion brands to donate their excess stock. These donations will then be reimagined by members of their mentoring program and re-sold on their website.