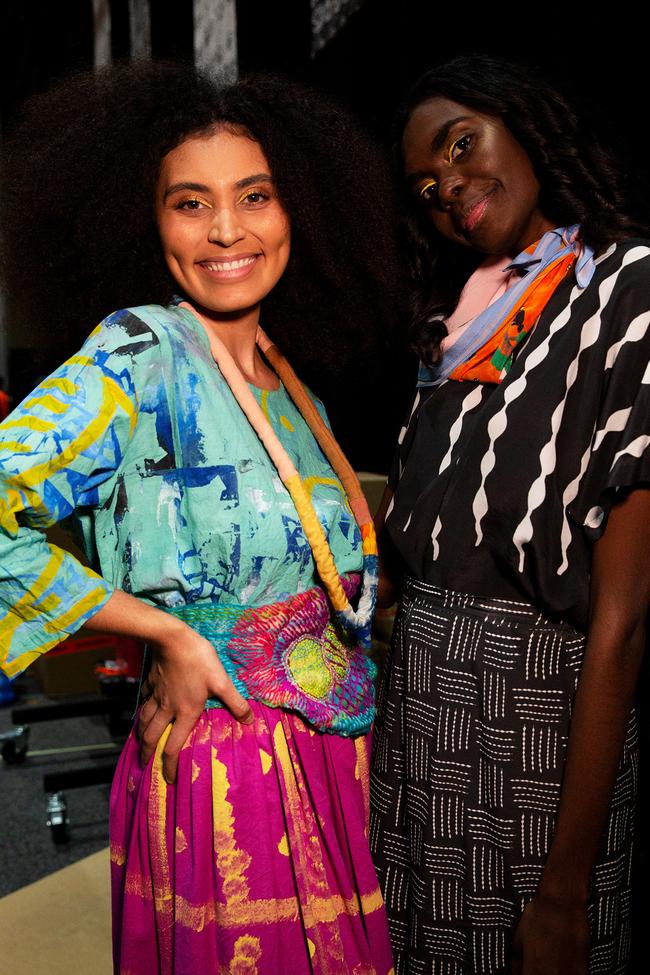 Nowhere in Australia is the notion of old-meets-new as exciting as it is in Darwin right now. The Top End town has a long history of raising all manner of artists and artisans, many of them hailing from remote communities. Inspired by the time and space that the vast state affords them, giving creatives the opportunity to thrive in unique ways. Now the Northern Territory, and their ethos of '
Boundless Possible
', is turning their connection with tradition into a modern format.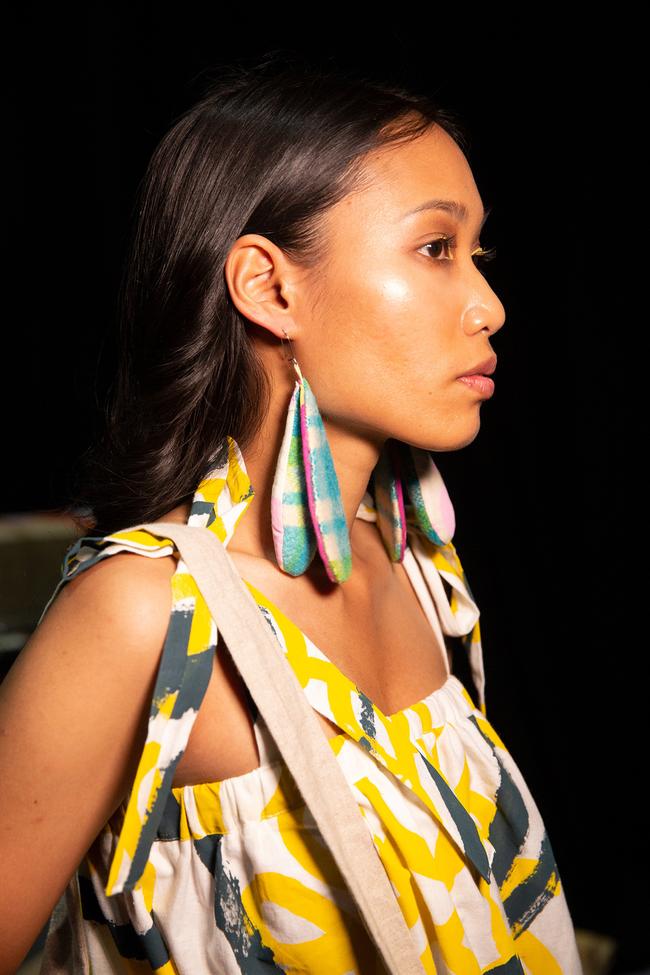 For the fourth time, the From
Country to Couture
runway showcased 10 collections, designed and crafted in collaboration with community arts centres. It celebrates the meeting of Aboriginal and Torres Strait Islander contemporary fine art and fashion, with innovative and beautiful results. "We're celebrating the incredible art and culture that's coming from every corner of Australia. What the Darwin Aboriginal Art Fair represents is over 70 remote communities, more than 150 language groups. This is a platform that provides a voice for indigenous artists to celebrate their culture, to share their stories, their heritage, their lives," says Claire Summers, the executive director of the Darwin Aboriginal Art Fair Foundation. "From Country to Couture is really about being able to connect with stories and our nation's first people through something that's quite tangible—clothing is something we can all relate to," adds the creative director of the runway show, Grace Lillian Lee.
This year, that clothing she refers to took many forms. Silk dresses at Ngali, patterned linen and perfect bucket hats at Designs With Country, bold geometric prints at Verner in collaboration with Gunditjmara and Torres Strait Islander artist Lisa Waup. At North, a not-for-profit label from the Territory, an understated take on print produced wearable, screen-printed separates and cool two pieces for boys. The Tiwi women's creative enterprise Bima Wear, who have been in operation for 50 years, worked with designer Claire Helen to turn their brilliant textiles into chic shirt dresses and skirts.