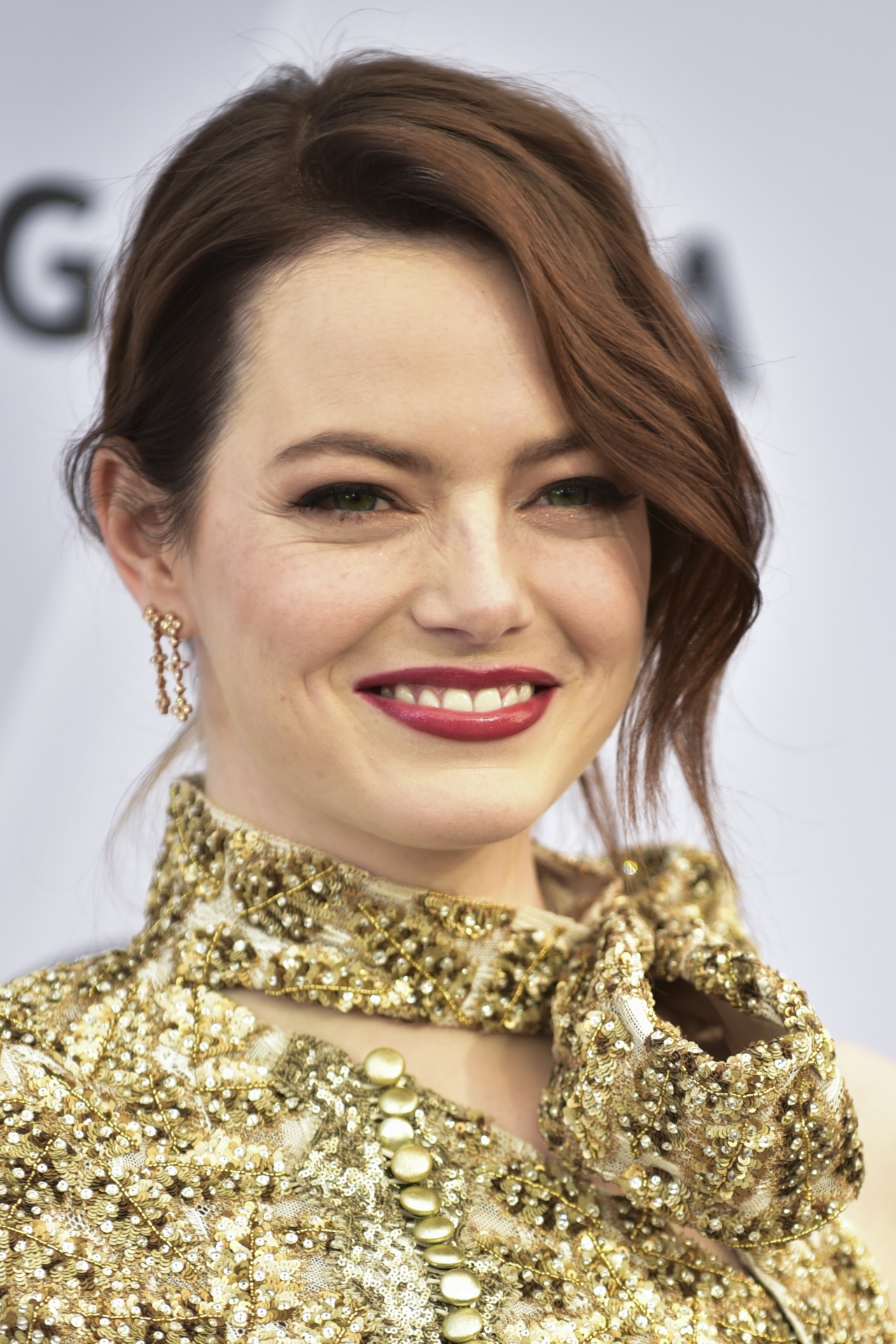 Punk Cruella has arrived.
The villain of Disney's beloved classic animated movie 101 Dalmations, Cruella de Vil, has always been associated with fashion of a very specific kind. In both the 1961 animated film and the 1996 live-action film starring Glenn Close as Cruella, the plot is driven by Cruella's love of fur coats and her quest to make a new fur coat from the coats of one special litter of Dalmation puppies and other Dalmation puppies kidnapped by the villain for her evil fashion project.
Disney's upcoming new iteration of 101 Dalmations, aptly titled Cruella, centers on the villain and looks set to follow the sartorial legacy of Cruella depicted in the 1961 and 1996 versions, but with a twist.
Oscar-winning actress Emma Stone has been cast in the title role of Cruella and over the weekend, coinciding with Disney's D23 Expo, the studio released a first look on Twitter at Stone in full costume as Cruella de Vil in the upcoming film.
The first item to note from a style perspective is that Stone's Cruella is punk. Edgy, leather-clad, punk rock style of the kind that could have come directly from the wardrobes of Blondie's Debbie Harry, The Runaways's Joan Jett or Madonna during her '80s punk phase.
Stone as Cruella is rocking a leather jacket and gloves that say "I'm a leather-lover and I'm not afraid to show it". There's also the classic punk accessory of what looks like a chain-link belt casually hanging just below her jacket, over what looks to be a black skirt. But, given Stone is holding three Dalmations on leads in the image, the chain could also just be part of the dog leads, either way it's a tough, don't-mess-with-me look.
Stone's hair and make-up is also dramatic, channelling both the original depiction of Cruella from the 1961 animation and the 1996 live-action version. In both iterations, Cruella's hair is strikingly two-toned — black on one side and white on the other — perhaps in a nod to her love of two-toned (white with black spots) Dalmatian coats. And in this upcoming version, Stone's hair follows this same narrative. Her make-up look also plays strong tribute to how Cruella has been depicted previously, featuring a very white cartoonish pancake almost Joker-like base with heavy punk eye make-up and a crimson lip.
Fashion aside, the movie also, as revealed by Disney in their Twitter post, stars Oscar-winner Emma Thompson, Paul Walter Hauser and Joel Fry, and will hit cinemas in May 2021.