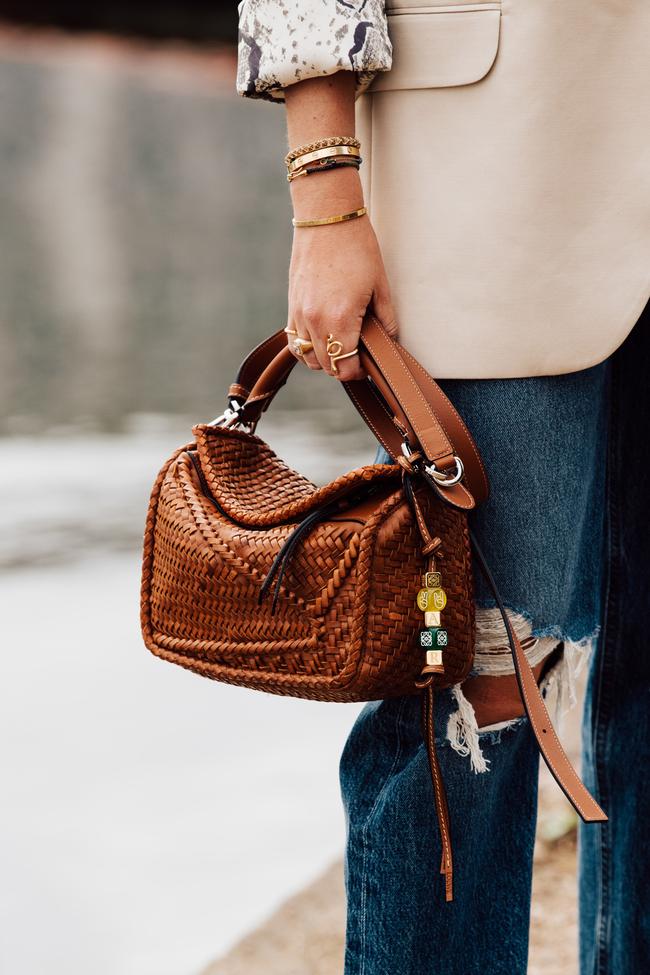 Image credits: Søren Jepsen.
Hold on to your Jacquemus – another bag trend is here to upend your handbag habits yet again. Fashion has of late had a love affair with the maxi bag and more recently the mini bag, the latter of which has really taken hold of our wardrobes. But now it's time to go somewhere in-between, as the midi bag (yes, MIDI), takes centre stage on our arms and in our hearts.
The midi bag is, like it's name, somewhere in the middle. It's not too big and it's not too small (and it's not teeny-tiny, either), it's the perfect halfway point and that's what makes it so seriously covetable. Unlike a mini bag, it should fit more than an iPhone. You should be able to carry around your iPhone, keys, wallet, lip balm, headphones and even a diary (a huge shout out to those still using a paper diary). Unlike the inconvenience of trying to cull your personal items down to a meagre pile that will actually fit into a mini bag – the one downside of the trend – it's super practical yet it doesn't mean we're back to the days of schlepping around a maxi tote either.
The midi bag has all the wholesome attributes of the other trends bearing its name – think the midi skirt, a practical and comfortable take on office dressing; or the midi heel, which thanks to our friends at The Row, is a trend that has totally saved our feet. The practicality and sensibility of these midi trends is what we've come to know and love about them. It's no wonder the midi bag is making a return too. Of course, it also harks back to the '90s, which is an era we all seem to be revisiting, sartorially speaking.
As for what to invest in? The midi bag comes in a number of shapes, colours and textures, so it's really up to the wearer. There are no rules. To prove it, scroll through for all the varied midi bag inspiration you need to consider investing now.