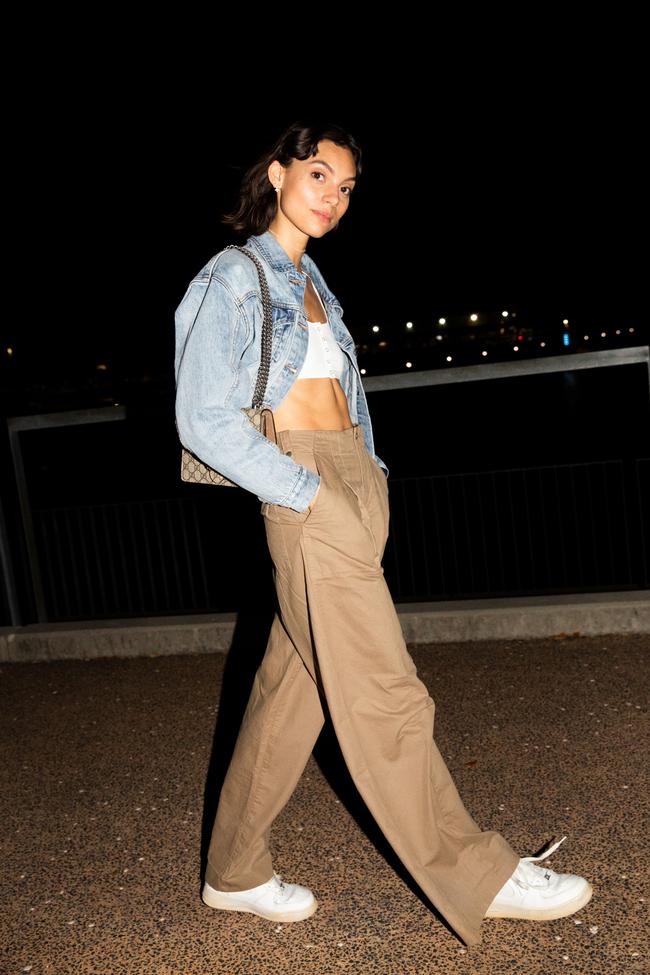 Artists and art collectors alike gathered in the Northern Territory capital to fete the meeting of fashion and Indigenous textiles at the 2019 Darwin Aboriginal Art Fair. The From Country to Couture runway show, now in its fourth year, saw 10 designers, who had collaborated with some of the country's finest Aboriginal and Torres Strait Islander artistic talent, show their wares to an energetic crowd.
Printed silk at Ngali, painted linen at Designs With Country, graphic monochrome at Verner and screen-printed separates from North were each met with enthusiastic applause inside the Darwin Convention Centre, where the show was hosted. The cheers were both for the creativity, as well as the diversity on the runway, which featured Indigenous models among those from many cultures, ages and sizes, and also featured magnetic modern dance performances.
The scene outside the venue afforded no less originality either. You need a penchant for print and a fearlessness with colour, if you're going to stand out in Darwin's steamy tropical climate. Art-lovers (the Fair exhibits work from more than 2000 Indigenous artists, and boasts a guest list from far and wide) took a more-is-more approach to print, and statement accessories were high on the agenda. Headbands and hoops are a mainstay among art-enthusiasts who favour hand-crafted over mass-produced finer details.
Model Charlee Fraser proved her low-fi attitude works as well in Darwin as it does in New York, pairing a classic blue denim and sneakers combo with a white crop top, perfectly suited to the city's perennial 30-something degree temperature. Singer Kaiit brought her signature brand of attention-grabbing style in neon orange sneakers and socks, topped off with blinding bling and graphic make-up.
The geography of this northern city, and the remote locations many of the artists hail from, means style in Darwin is as unique and innovative as they come. Bold colour, graphic patterns and fresh silhouettes all reign supreme in the Top End. Be inspired by their audacious individualism.