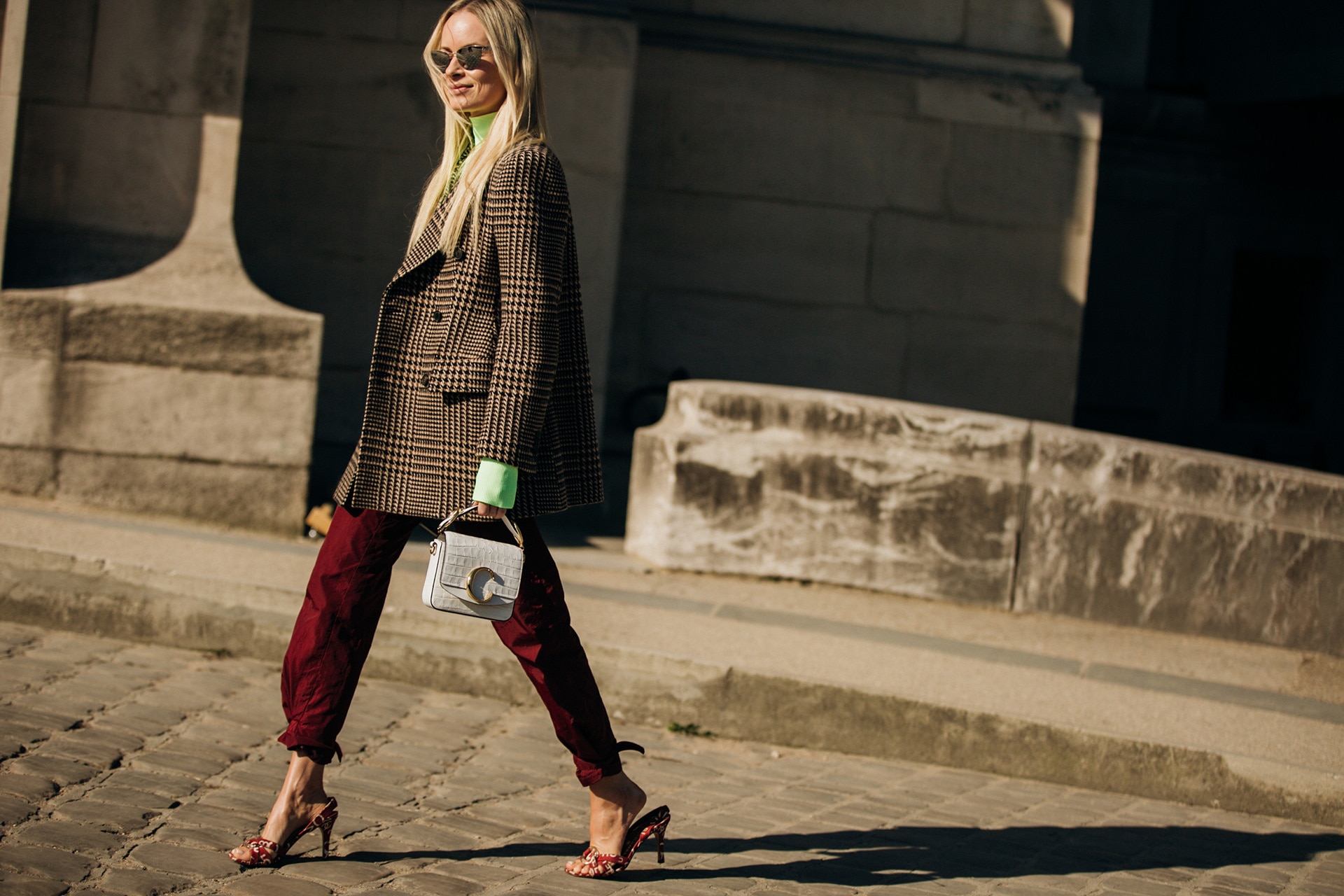 Image credit: Jonathan Daniel Pryce
The most in-demand fashion items on everyone's 2019 most wanted list have been identified by global fashion search platform, Lyst, after extensive research that involved filtering over six million items mentioned on social media and online.
Between April and June of this year, Lyst found that our love of Virgil Abloh-designed Off-White accessories continued unabated with the Off-White Jitney 1.4 "Cash Inside" bag the hottest ticket item in fashion. This is hardly surprising given Off-White was also one of The Lyst Index 2019's top 10 most popular brands for this same time period. The brand has a cult following and we all want it in our wardrobes.
The revival of '90s trend, tie dye, which was seen on the runways of a slew of brands from Dior to Ralph Lauren and Prada and on the streets outside the various fashion weeks, as well as on many celebrities, including Gigi Hadid in a T-shirt iteration from Polo Ralph Lauren, meant tie dye pieces were in super-hot demand, particularly Polo Ralph Lauren's tie dye T-shirt.
Fashion's current love affair with the easy-breezy, one-piece boiler suits saw fashion lovers frantically searching, mentioning and coveting Isabel Marant's chic take on the boiler.
As for the shoe-loving Carrie Bradshaws of the online shopping world, in the past few months, high-street store Topshop was the name behind the most popular shoe. This most-wanted shoe was their 'Strippy' strappy sandal, a shoe style that the street style set proved at May's Mercedes-Benz Fashion Week Australia to be wearable regardless of the weather — rain, sunshine, cold, hot — the strappy sandal is a trend that's here to stay.
For anyone who thought the fashion influencing power of the Kardashian/Jenner crew was waning, the Lyst report proves otherwise. Onia x WeWoreWhat's one-piece cowhide swimsuit made it into both Kylie Jenner and Khloé Kardashian's resort wear wardrobes, with both posting pictures of themselves to Instagram in the swimsuit, inevitably solidifying its must-have status.
Scroll on for the top 10 hottest fashion items for 2019 according to The Lyst Index. How many are in your wardrobe and how many are you currently coveting?