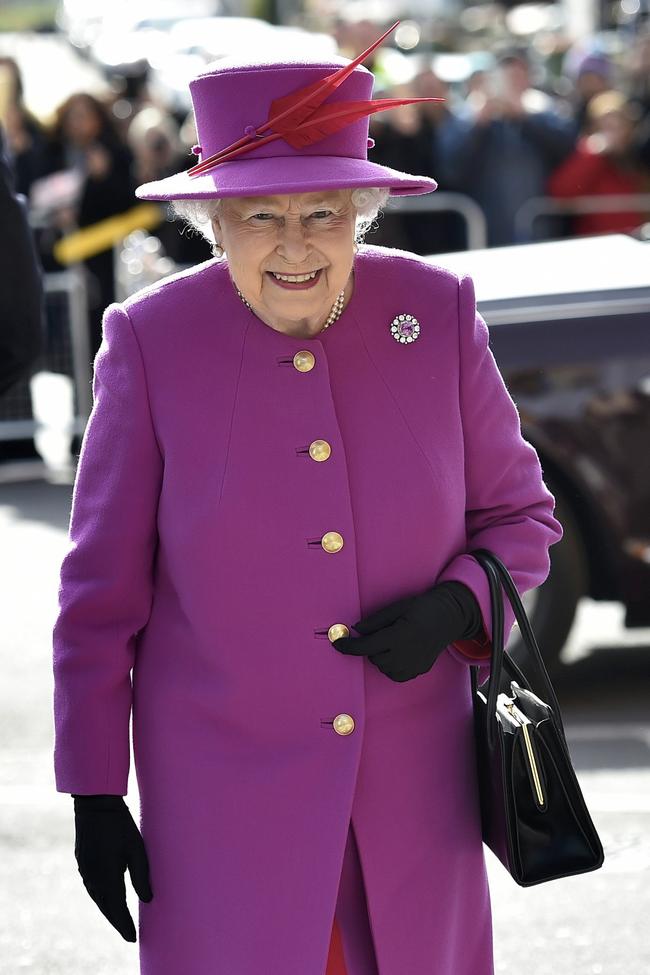 A handbag is considered an essential accessory for most modern women and many gents, who understand the practicality of carrying your keys, wallet and phone in one convenient, chic holdall that leaves your pockets and hands free.
However, it has long been understood that for modern women who also happen to be royals, like The Queen, there are innumerable staff available at any time of the day or night and in every location, to carry any personal items that might be required. Indeed, it's unclear if The Queen even has personal items like a wallet, Her Majesty has certainly never been spotted in her 93 years whipping out a credit card or wads of cash to settle a bill.
Equally unknown is if The Queen has a set of keys to the many entrances to her multiple homes — surely this is managed by a member of staff? We can't picture Her Majesty standing outside the imposing doors of Buckingham Palace looking for the spare key under a flower pot after misplacing her own.
And yet, Her Majesty carries a handbag at all times. Even when Queen Elizabeth II is photographed inside one of her many homes, a handbag is always present either hanging from her left arm (her seemingly preferred handbag carrying arm) or tucked neatly on the floor next to her if she's seated. Of course, when The Queen is out attending one of her many official engagements a handbag is always, always present. It's her most consistently called-upon accessory and is such an ingrained part of her look, it's almost easy to forget it's there.
But, given The Queen has reportedly never seen inside her own wardrobe and appears to leave fashion and style decisions to staff, it did have us wondering, why is the handbag the one item The Queen seems attached to? Further, what essential items is The Queen carrying in her handbag if not a wallet, keys or a phone? And finally, why does she carry a bag even if she's just at home?
Scroll on as we unpack the fascinating secrets behind The Queen's handbag habits.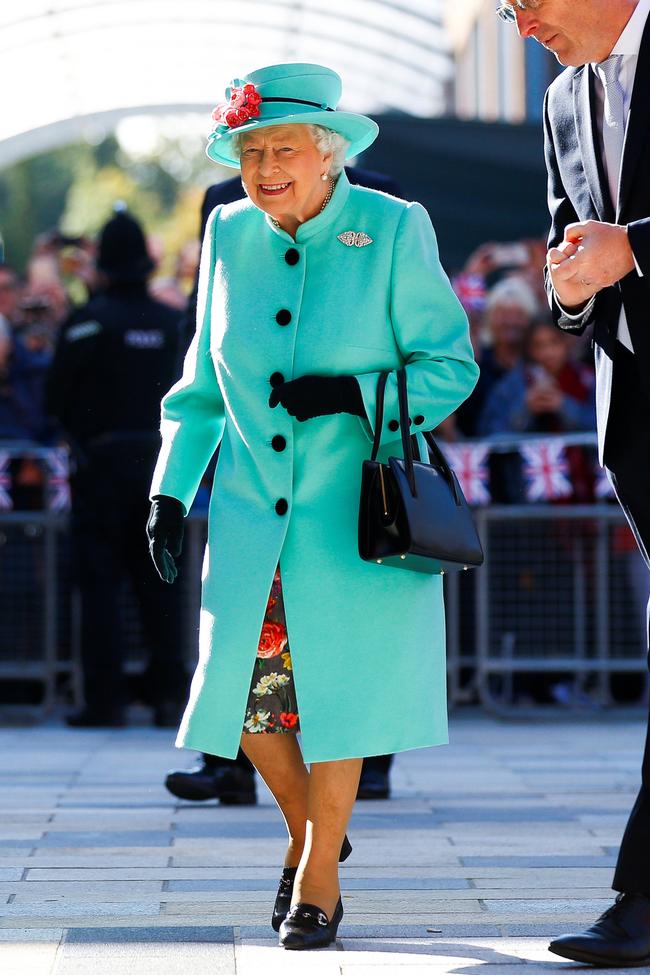 The Queen has a favourite handbag brand
Handbags from heritage British luxury handbag and leather small goods brand, Launer, fill The Queen's accessories wardrobe, with Town & Country reporting Her Majesty owns more than 200 Launer bags.
According to the Launer website, The Queen granted the brand a royal warrant and they have been supplying Her Majesty with handbags since 1968.
Even with such a wide collection of Launer bags, Town & Country reports The Queen does tend to favour a couple of styles: "the black leather Royale, black patent leather Traviata, and a third custom handbag."
The Queen carries a handbag at all times for a very valid reason
Hello! reports that in an interview with a magazine in 2018 the CEO of Launer, Gerald Bodmer, revealed the reason why The Queen always has a handbag with her: "She [The Queen] doesn't feel fully dressed without her handbag."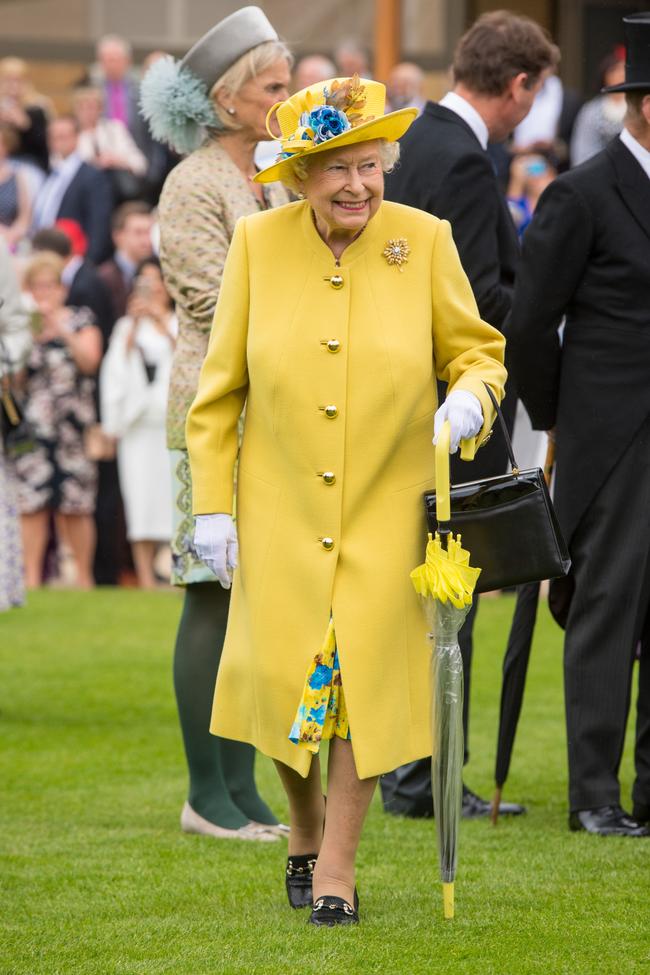 The Queen is specific about her handbags
In the same interview, Bodmer disclosed that Her Majesty knows what she likes and what she doesn't like in a bag. "…if The Queen doesn't like what we've made her, she won't wear it. She definitely knows what she wants."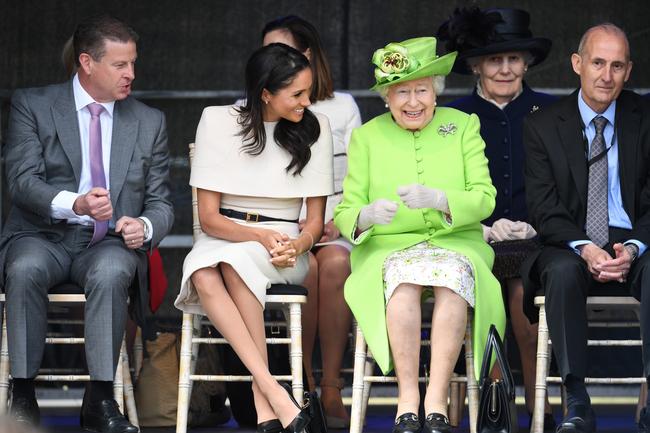 What's reportedly inside The Queen's handbag is quite surprising
Although Her Majesty isn't known to carry the usual suspects (keys, wallet, phone), she does, according to one royal watcher, carry some quite surprising items. Phil Dampier, author of What's in the Queen's handbag: and other royal secrets, told Hello! in 2016 that she carries "treats for her much-loved corgis; sometimes a crossword cut from a newspaper by a servant in case she has time to kill; a penknife; a diary and small camera."
Dampier explained to Hello! that The Queen uses the camera "to take pictures of visiting presidents and other VIPs" and the penknife is reportedly a "throwback to her days as a girl guide." The author said The Queen doesn't carry a mobile phone in her bag.
Hello! reports that in addition to the items Dampier alleges are in Her Majesty's bag, other sources say she also carries "reading glasses, a handkerchief, mints and a fountain pen, not to forget a portable hook which is used to hang the bag neatly under tables."
According to the publication she also allegedly carries "a small mirror and a lipstick" along with a "metal make-up case" which was a gift from Prince Philip, some "good-luck charms including miniature dogs, horses, saddles and brass horsewhips… and a handful of family photographs."
While we can't verify the above rumoured contents of The Queen's handbag without a first-hand sighting, we can verify that her handbag is her most-trusted accessory and like us, doesn't leave home without it.