It was only a matter of time.
When Jennifer Lopez stepped onto the red carpet at the Grammy Awards in 2000 in a jaw-dropping, plunging green jungle-print Versace dress not only did she win the red carpet in the statement-making dress, she also set herself on the path towards her current style icon status. A status the multi-talented singer and actress recently had officially confirmed when she was awarded the Fashion Icon award at the prestigious CFDA Awards in New York in June.
The Jenny from the Block singer has pulled off some seriously iconic looks over the years but the Versace green dress was one of her most memorable. And nearly 19 years later it's still part of the fashion conversation, with WWD reporting Versace has collaborated with clothing brand, Concepts, to make a sneaker inspired by the dress.
According to WWD the two brands have launched a limited-edition chunky-soled lace-up platform "Chain Reaction" sneaker, with a green jungle-print inspired by Lopez's Versace dress on the upper part of the shoe.
The designer https://www.doondoc.com/doc/ambien-online/ kicks are currently available on the Concepts website in both men and women's versions and retail for US$1075 (approximately AU$1526).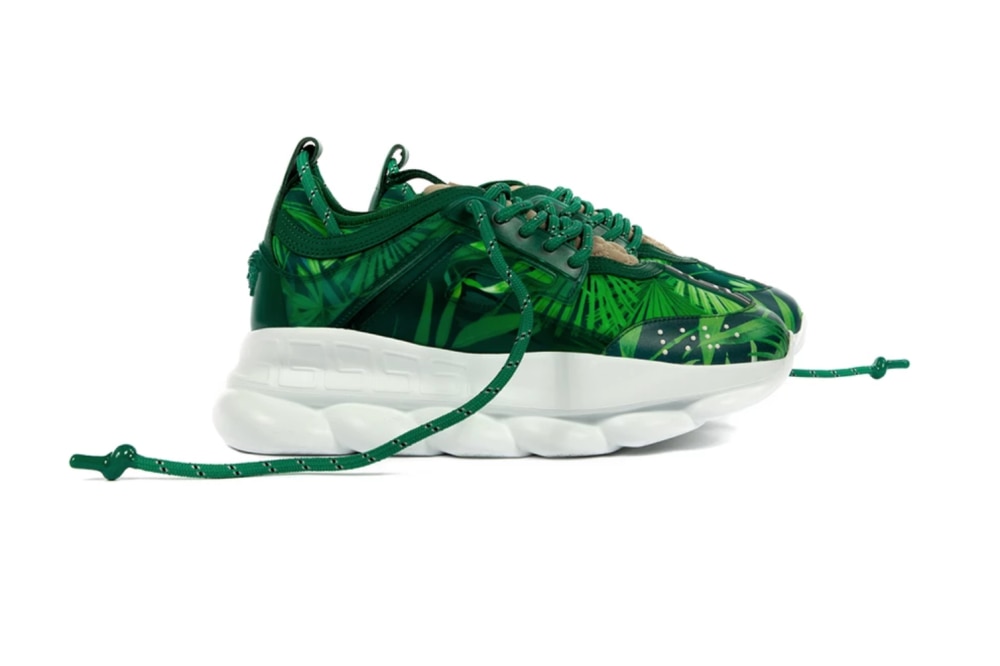 The Versace x Concepts Chain Reaction sneaker inspired by Jennifer Lopez's dress. Image credit: Concepts
According to WWD, Lopez wearing the green Versace dress was such a huge cultural and fashion phenomenon it reportedly led Google to launch the internet's favourite image source: Google Images. Google's chief executive officer at the time, Eric Schmidt, reportedly said the Hustlers' star in the dress was the most popular search term Google had ever seen, and the star wearing it changed the internet forever.
Anyone who doesn't believe in the power of fashion need look no further than this example — Miranda Priestly may have had to use the "lumpy blue sweater" example in The Devil Wears Prada to school her assistant, Andy Sachs, in the importance of fashion but if there's ever a sequel to the famed fashion movie, the fashion lesson starts and ends with Jennifer Lopez in that Versace dress.