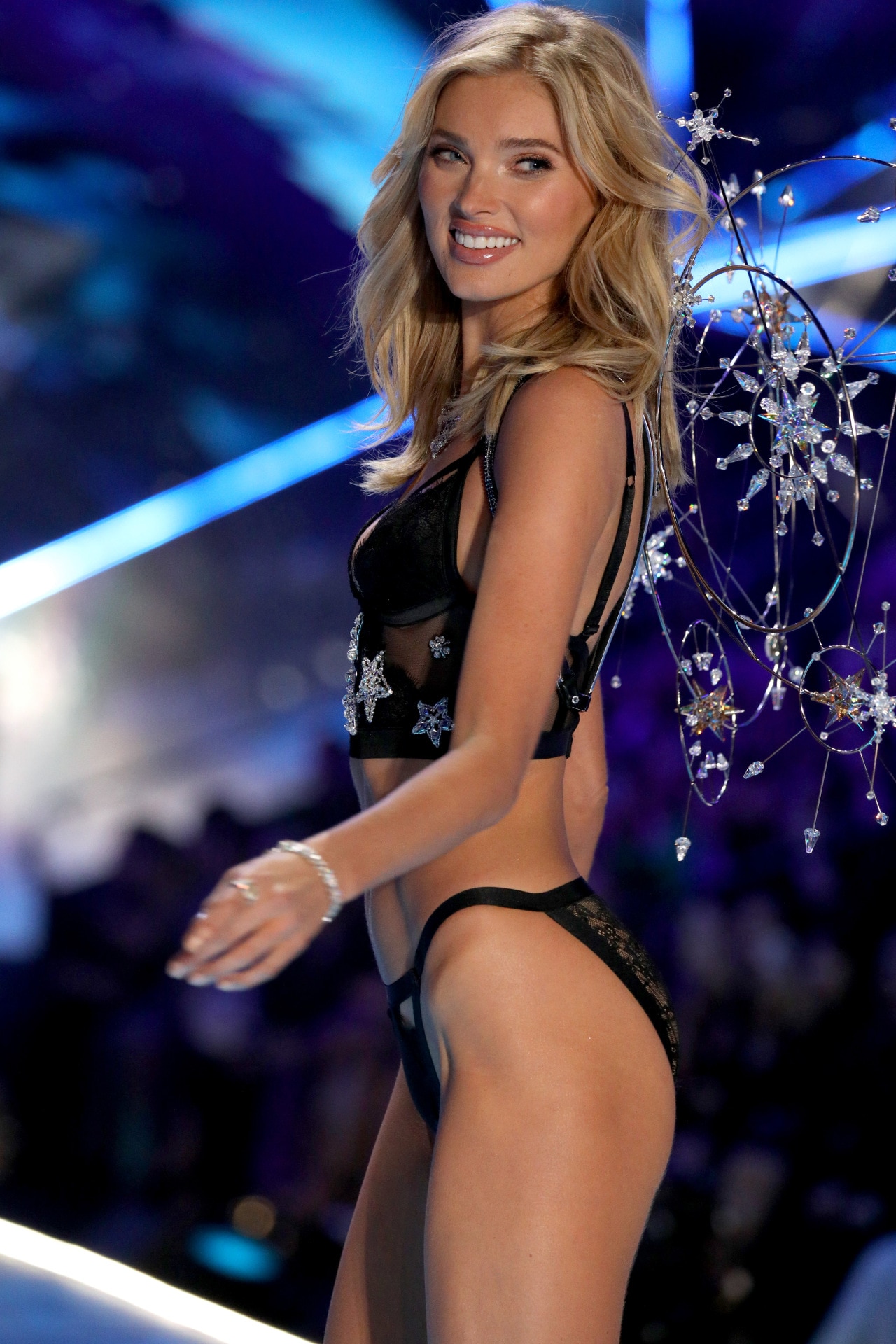 "I think rules in fashion are going away," the model shared.
Swedish model Elsa Hosk has worked for brands the likes of Dior and H&M and has most notably risen through the Victoria's Secret ranks to become a verified Angel. Last year, Hosk solidified her place in Victoria's Secret history by being chosen to wear the 2018 Fantasy Bra, a fashion coup for any model. Now, she's turning her eye to design, in a new collaboration with denim label J Brand.
"I've had a long relationship with J Brand and I wanted to do a denim collection with them from day one," Hosk tells Vogue. "J Brand gave me full creative control which was so much fun for me." Hosk says she was heavily involved in the design process for the 11-piece capsule collection. "I was very quick in deciding what I wanted to do so I put together a presentation with sketches and inspiration pictures of around ten styles and they chose the ones that they liked the most," she describes of the process. "After that we made first samples and had many fittings to get the fit, wash and fabric as close as possible to our shared vision."
Included in the collection is a blazer and five trouser styles–including, of course, some newly minted must-have denim. The best bit? Hosk was focussed on ensuring the pieces were sustainable too. "To have this collection be as sustainable as possible was very important for me. All styles in the capsule feature sustainable elements – an eco wash showing significant reduction in water used during production, tags, trims, and hardware made of recycled and/or sustainable materials, and the use of recycled cotton wherever possible."
Stockholm-born Hosk, 30, also took inspiration from her own personal style, which she described as a mixture of "vintage and designer." "This collection is very me because some jeans are '80s inspired, some are very modern, one is a very straight '90s fit and the leather pant is super modern." For Hosk, she'll be wearing the leather trousers with an oversized boxy blazer.
When it comes to getting dressed each day, Hosk says she also borrows from her boyfriend's wardrobe. Hosk has been dating Tom Daly, creative director of District Vision, since 2015. "I share a lot of clothes with my boyfriend," Hosk shares. "I buy him a lot of vintage '50s Hawaiian shirts that I steal when we are on vacation. I also borrow his suits sometimes and he borrows all my super oversized Balenciaga stuff and cashmere Elder Statesman sweaters. Sometimes I get something for both of us in mind."
"I think rules in fashion are going away," the model added. "Men and women can wear the same clothes – people are most beautiful and comfortable when they wear exactly what they want! It's so cool when women wear traditional mens clothes and vice versa!"
As for her current favourite model-off-duty outfit? "Biker shorts with a white tank, a vintage blazer and some chunky flat sandals – and a tiny bag."
The Elsa Hosk for J Brand collection is available now at David Jones.