Master personal style with frames that perfectly fit your face, as well as your fashion.
Glasses are a perfect finishing touch to help you express your style. The perfect accessory to add to your fashion arsenal. Whether you wear them with everything, choose them to make a statement or only when you're in front of a book or a screen, finding the broadest selection you can lay your eyes on is key. The experts at OPSM, who stock the country's widest range of premium frames, will be the first to tell you: it's the shape of your face, that will best inform which pair are your perfect fit. Here are the rules to follow so you make the smart, and stylish, choice.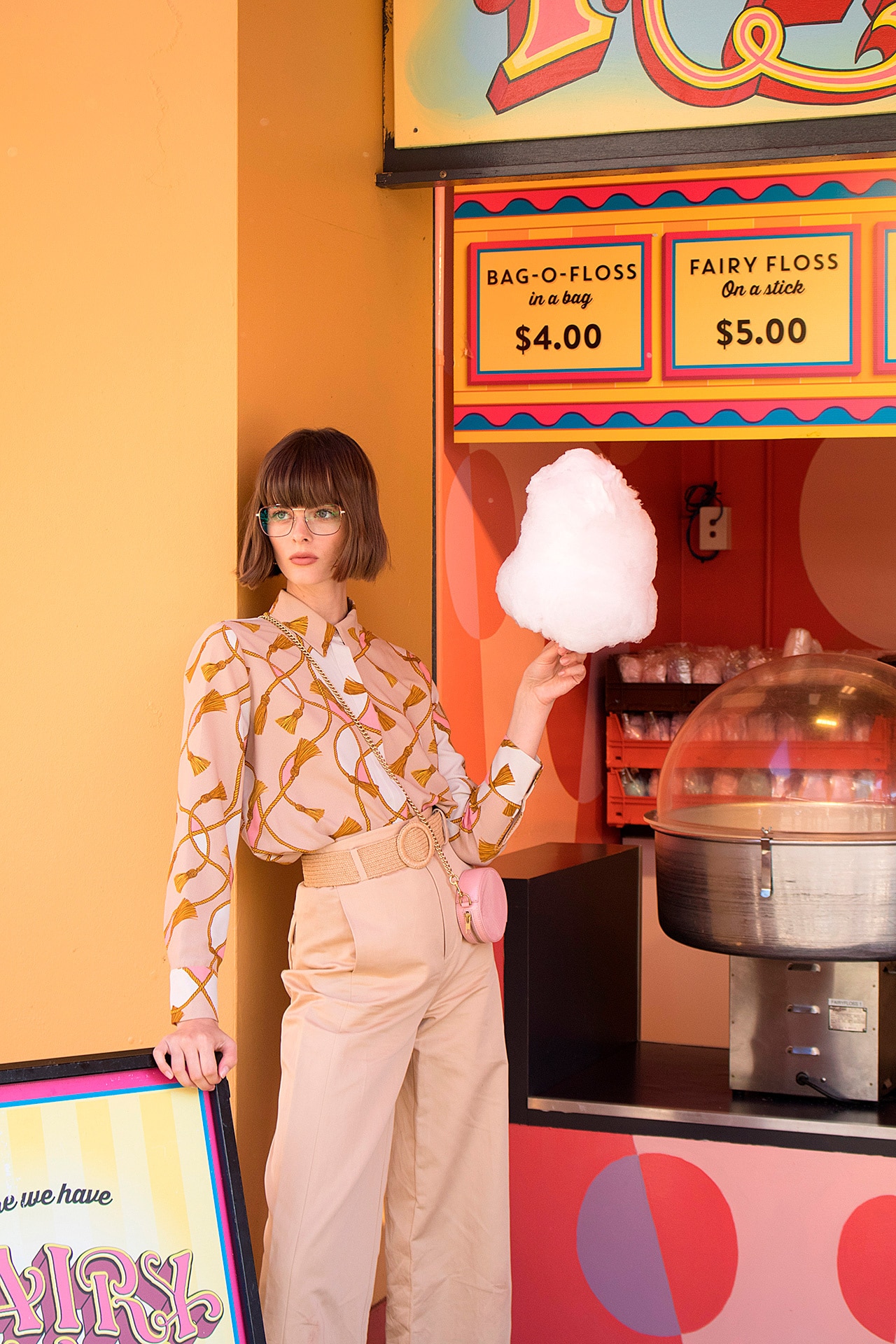 Aylah wears Vogue Eyewear x Gigi Hadid frames
"The frame size should be in scale with the size of your face. And the frame shape should contrast with the shape of your face to be most complementary," says senior buyer at OPSM, Alexandra Kerr. Think of it like finding fashion harmony: chunky heels can make the legs look more dainty; flared pants balance curves in your body. It's basic style science. Typically, most people fall into one of the following categories: square, round, oval or heart.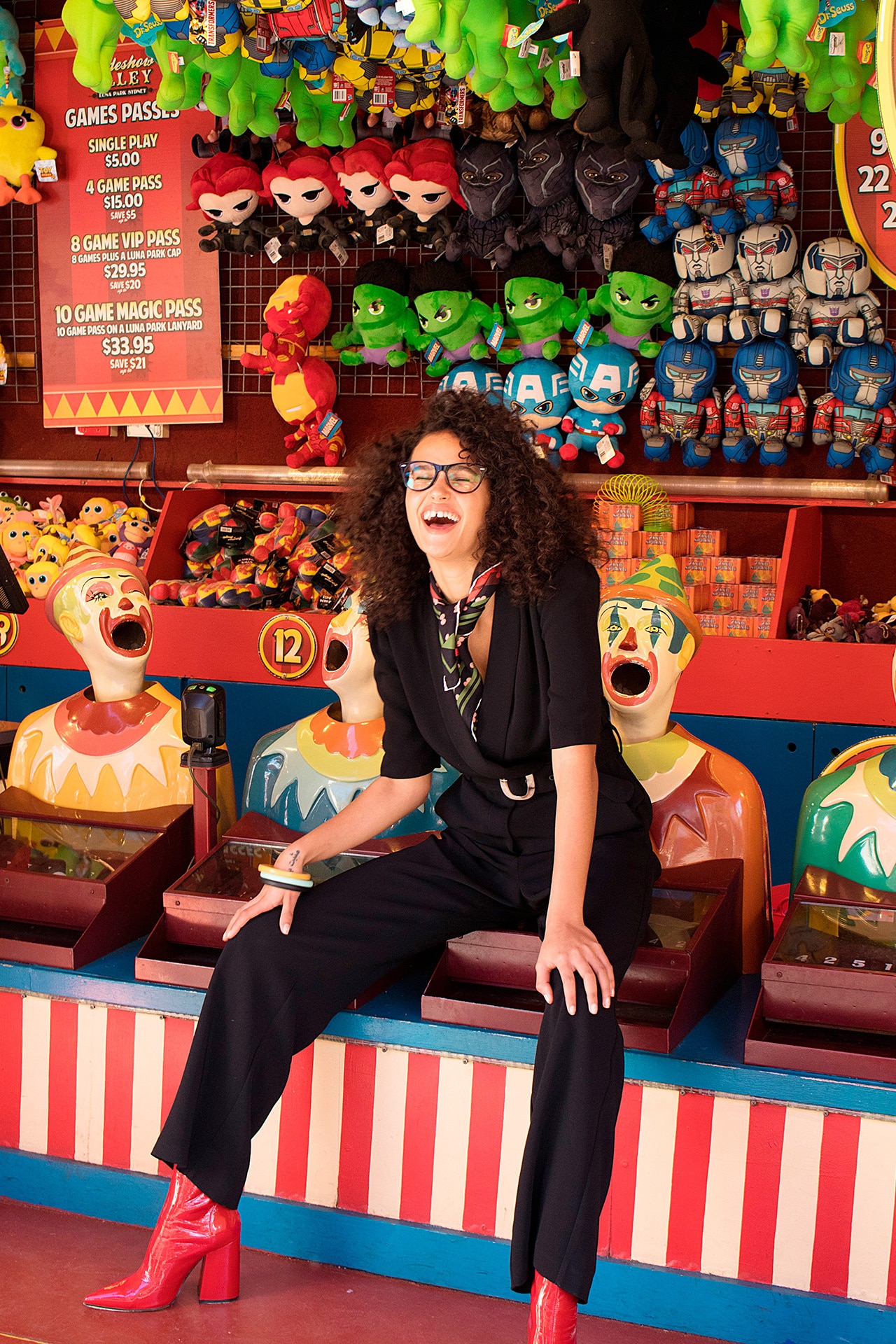 Sanne wears Ray-Ban frames
If your face is square (Katie Holmes is a good example), opt for frames that are slightly rounded at the edges, to soften and balance your features. Anything too square or angular will only exaggerate the strong lines. "And get frames that sit high enough on the face to downplay any sharpness present in your jawline," adds Kerr.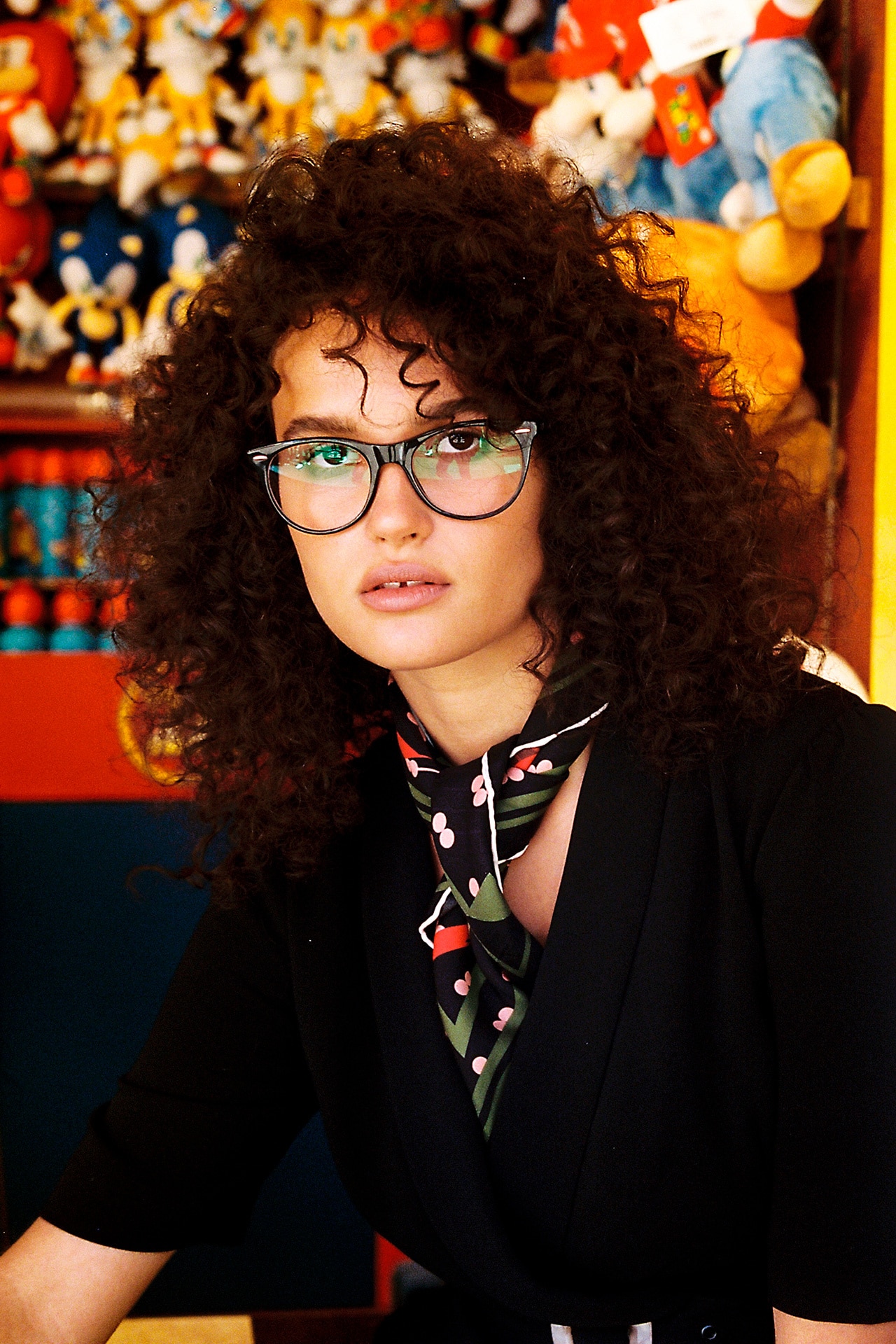 Sanne wears Ray-Ban frames
If you're more rounded in shape, like Eva Mendes, you'll have a softly curving face, with similar width to length. Conversely to the square face, you want to find frames with straight angular lines, like bold square or rectangular frames that make a strong statement. "Thin metal frames are flattering for this shape, because they focus attention away from the sides of the face. Deep colours, like those in a black or tortoiseshell frames tend to take away from the fullness in a round face too," says Kerr.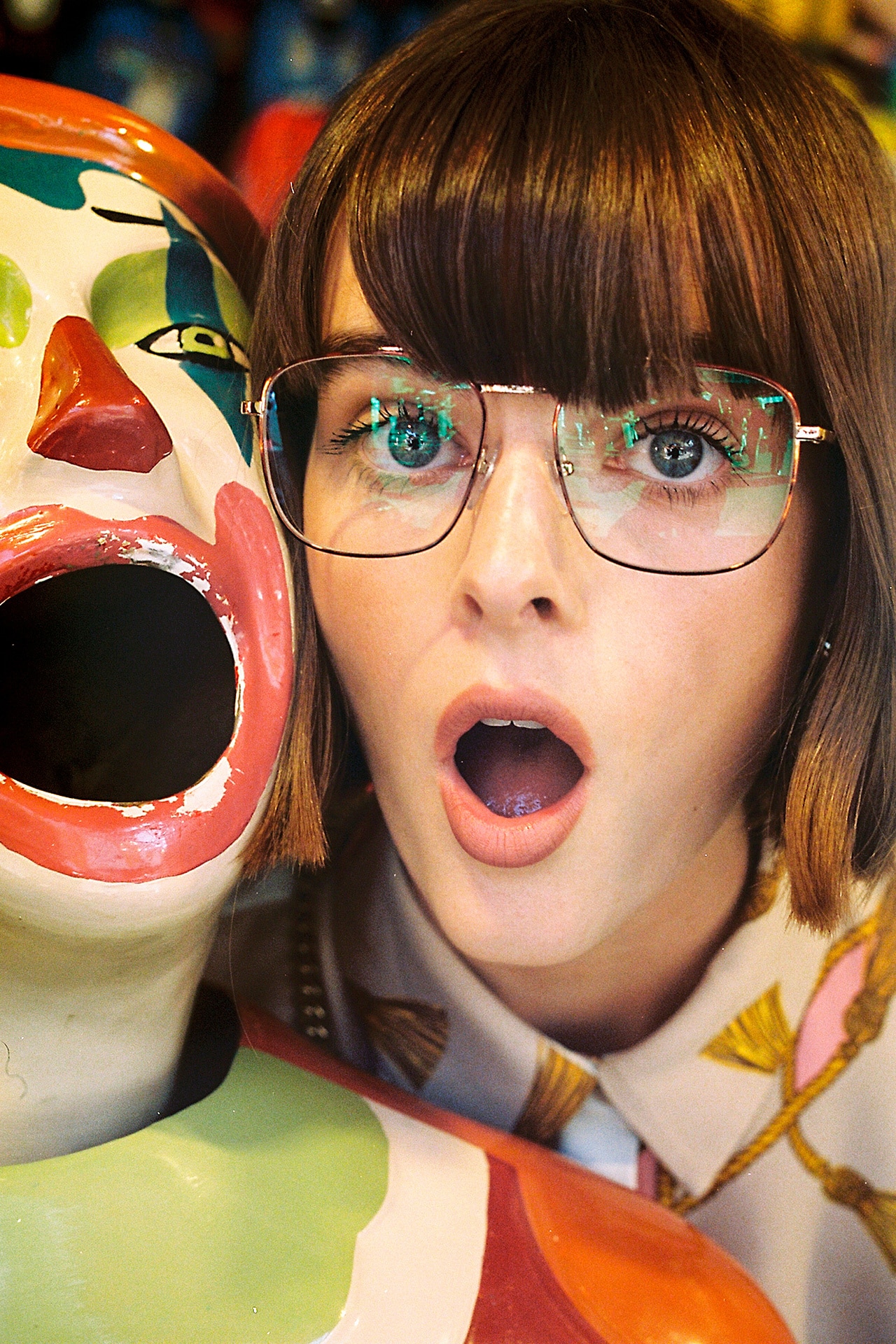 Aylah wears Vogue Eyewear x Gigi Hadid frames
Oval types, like Halle Berry and Sarah Jessica Parker, have faces that are longer than they are wide. This is the easiest face shape to pair with frames, because it looks great with almost anything. "Just avoid frames which are too narrow – they make the face look longer. Cat-eyes, wraparounds, and square and rectangular – even oversized plastic frames – work well," explains Kerr.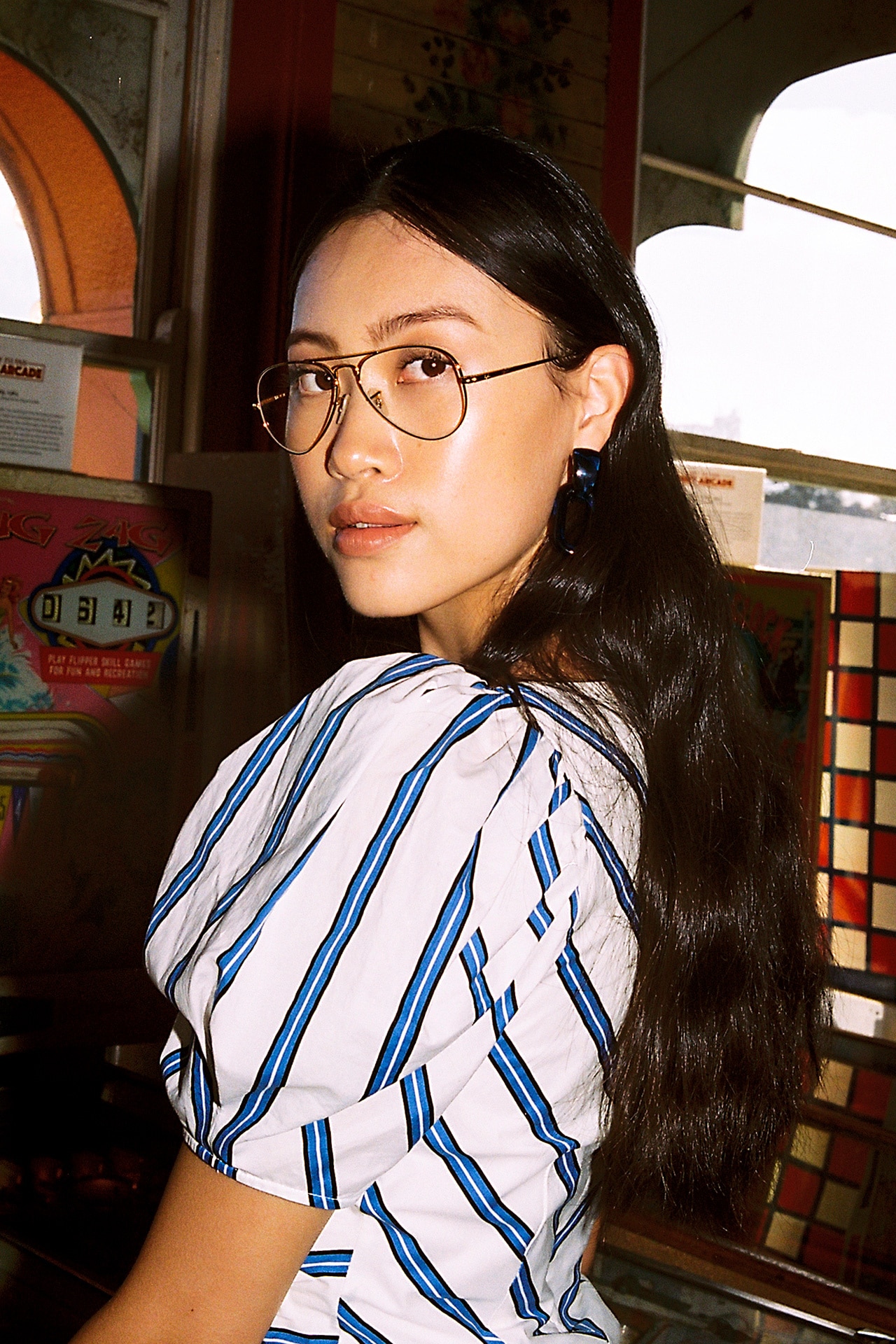 Carol wears Ray-Ban optical aviator
If your face is closest in line with the heart (Reese Witherspoon and Scarlett Johansson, for example), it means you're broad at the forehead and cheekbones, then narrow at the chin. "Your glasses should be chosen to add some proportion to the appearance of the chin," she says. Kerr suggests avoiding cat-eyes and wrap-arounds, and steering clear of big, heavy frames. Instead, gravitate toward thin, light metal or clear plastic frames that have a broader bottom half, to add weight to the lower part of your face.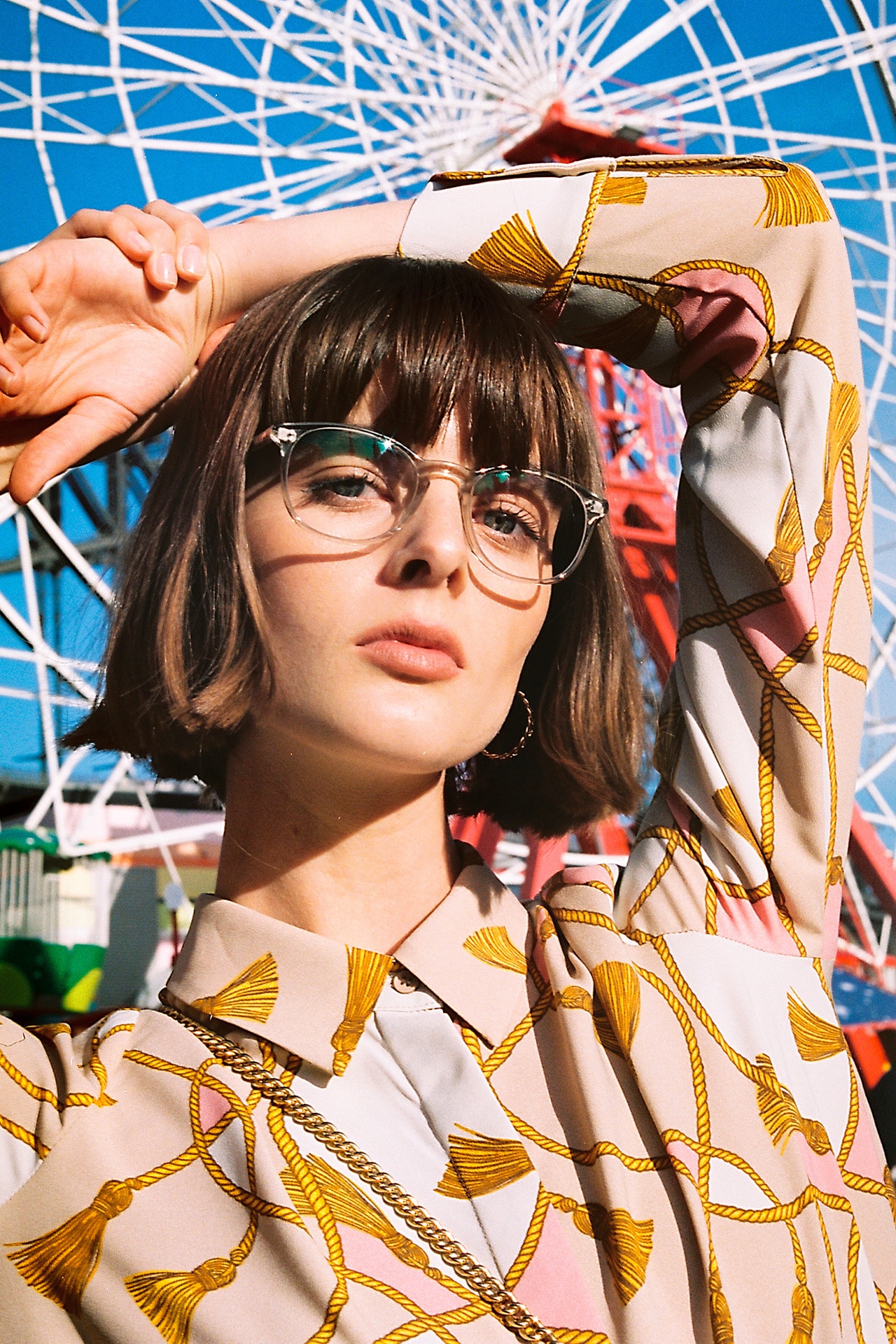 Aylah wears Oliver Peoples transparent frames
Take a look in the mirror to determine your shape, then schedule an eye test at your nearest OPSM store by visiting opsm.com.au/book-an-eye-test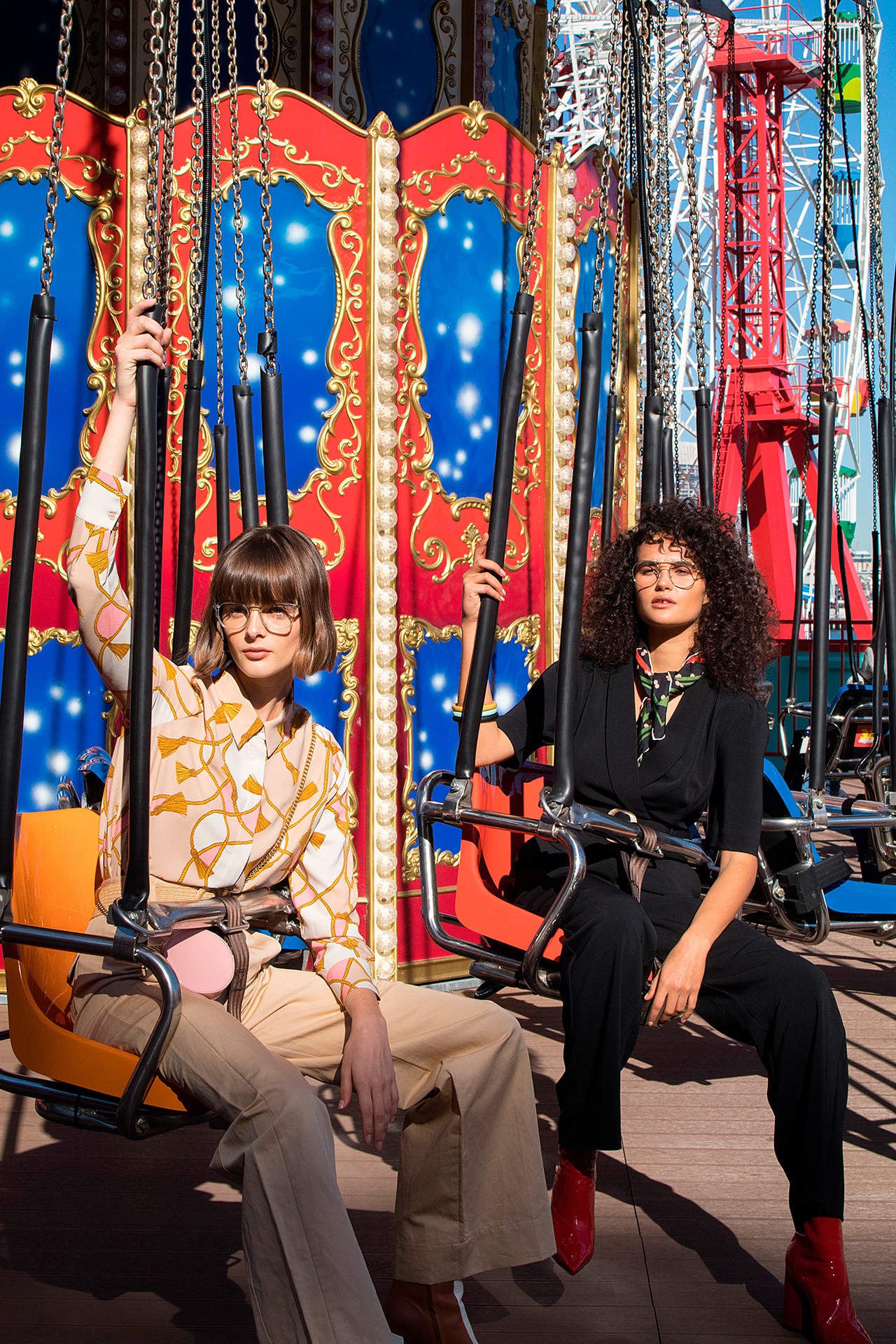 Aylah wears Oliver Peoples transparent frames and Sanne wears Miu Miu round frames
Aylah wears Oliver Peoples transparent frames
Left to right:
Striped top by Alice McCall, Pants by Anna Quan, earrings by Valet, boots by Alias Mae and bag by Respiro. Jumpsuit by Seed Heritage , scarf by BESS, bangles by Valet and boots by Alias Mae. Shirt by Seed Heritage, Pants by FRAME, bag by Deadly Ponies, boots by Alias Mae, earrings by Reliquia.